Vigil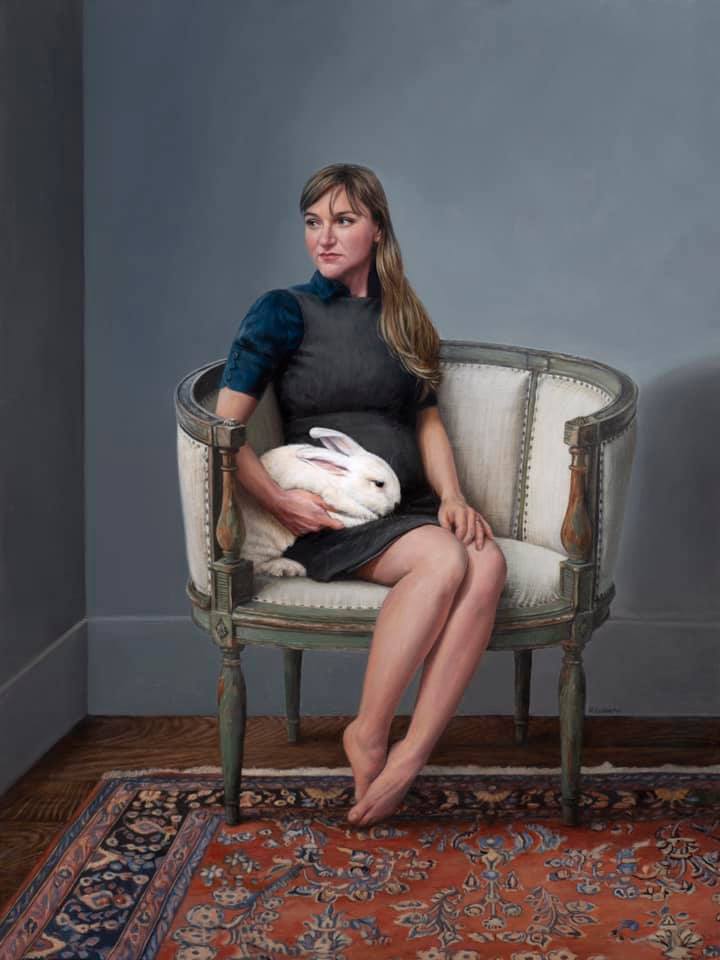 Self Portrait - Expecting
16" x 12"
oil on aluminum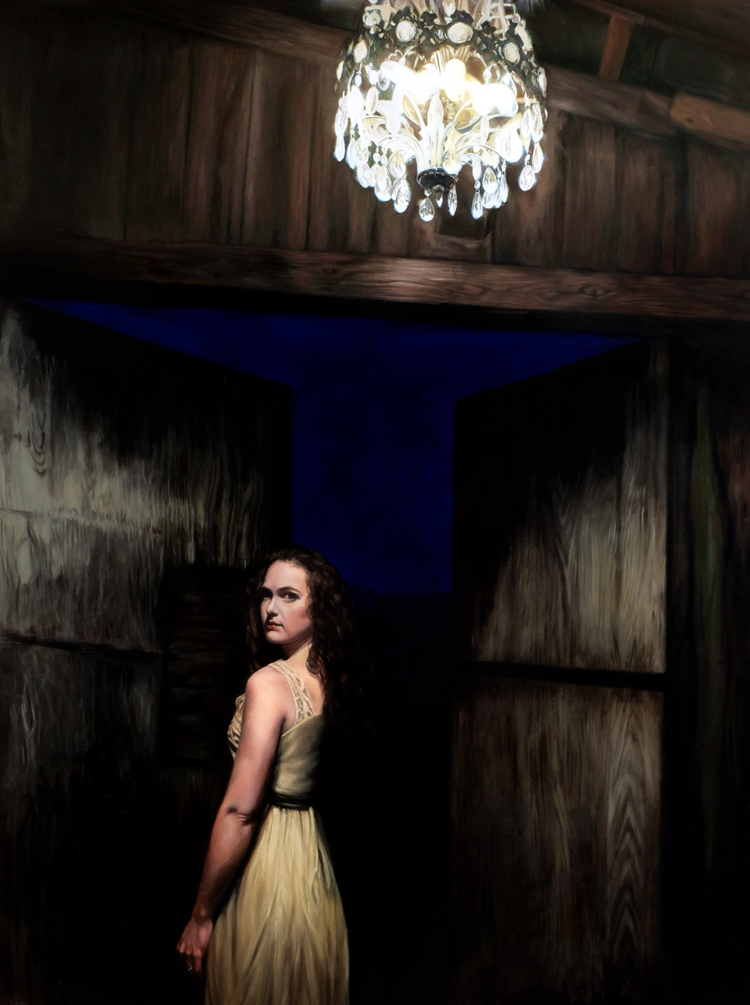 Silver Chandelier
24" x 18"
oil on aluminum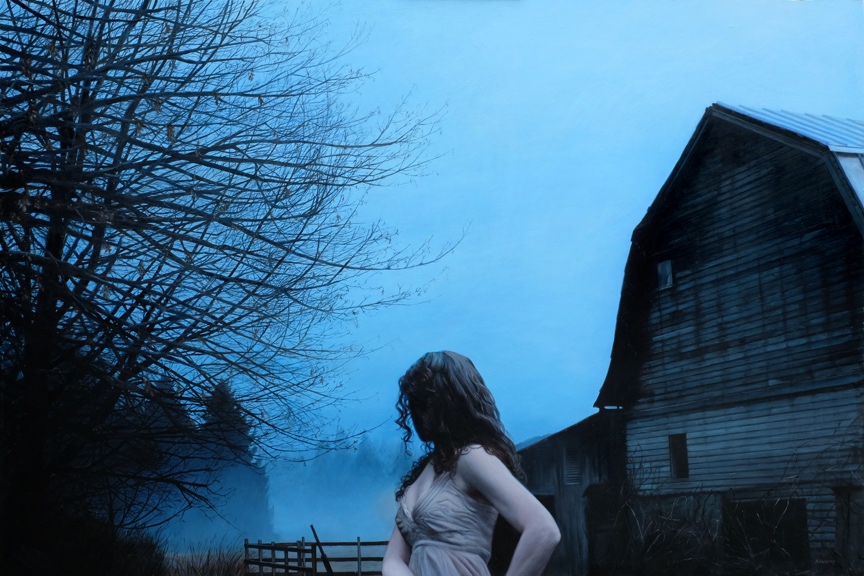 Arlington
oil on aluminum,
24 x 36"
sold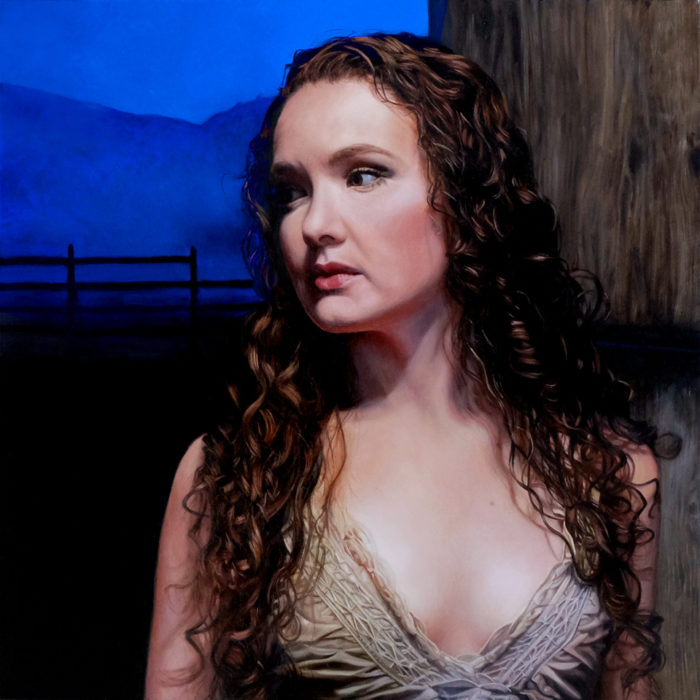 Vigil
oil on aluminum
15" x 15"


Vigil
Vigil is a series of figurative paintings in which I explore the tension between the figure and it's environment. The ongoing series features women who are caretakers in motherhood and on the farm. The compositions are designed to create create both an oposition and a harmony. I'm looking to find a strong and resilient yet delicate and intimate timeless grace. Please keep checking back to see the new paintings as they unfold.
Still Life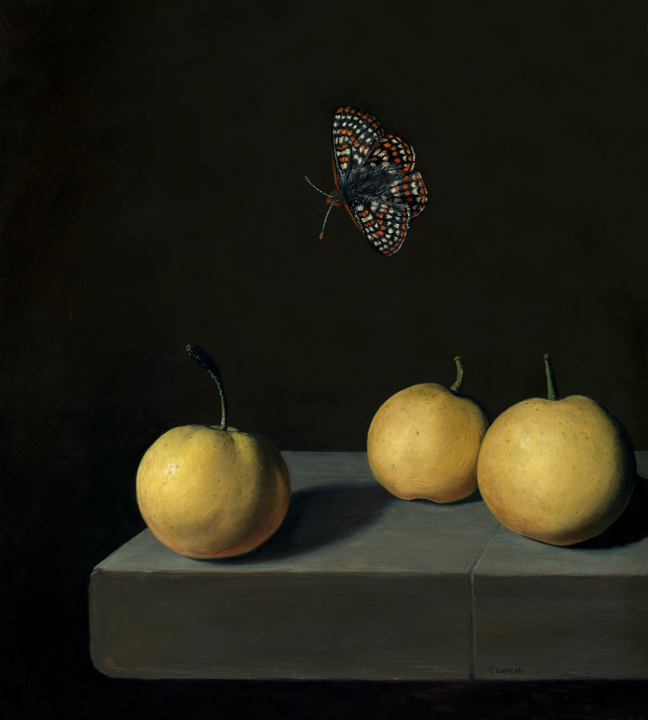 Checkerspot over Nashi
oil on copper
10" x 9"
Contact 
Antler Gallery
, Portland, OR for inquiries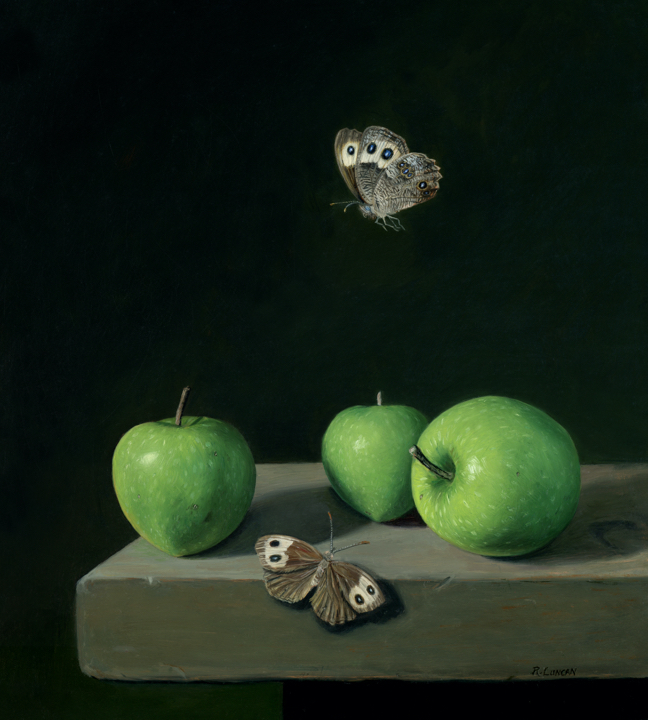 Wood Nymphs and Green Apples
oil on copper
10" x 9"
Contact
 Antler Gallery
, Portland, OR for inquiries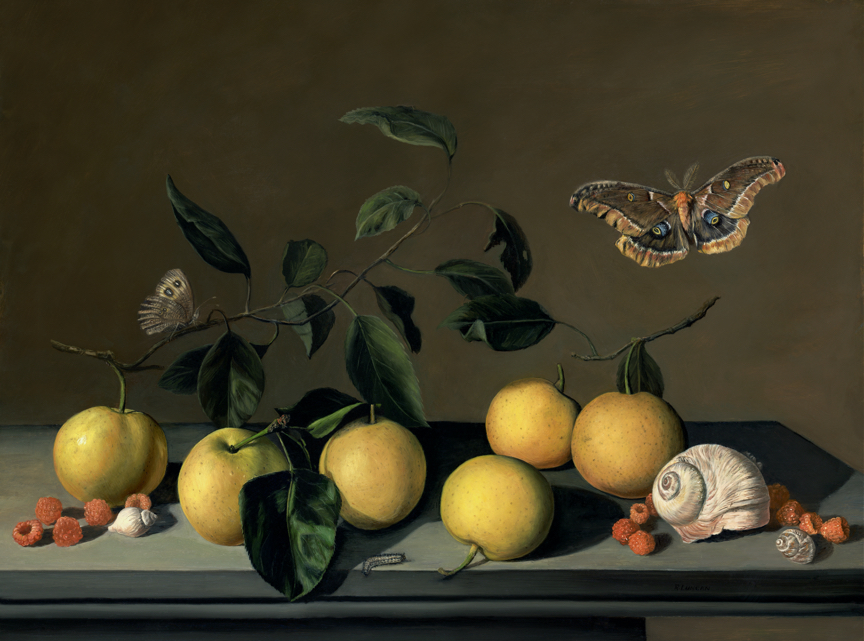 Polyphemus over Nashi
oil on aluminum
12" x 16"
Contact 
Antler Gallery
, Portland, OR for inquiries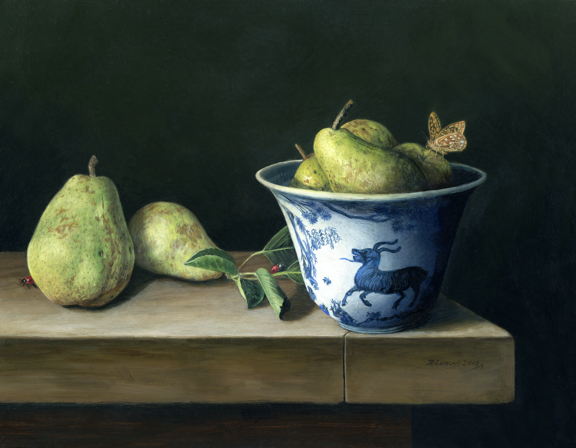 Pears and Japanese Porcelain
oil on aluminum
8" x 10"
sold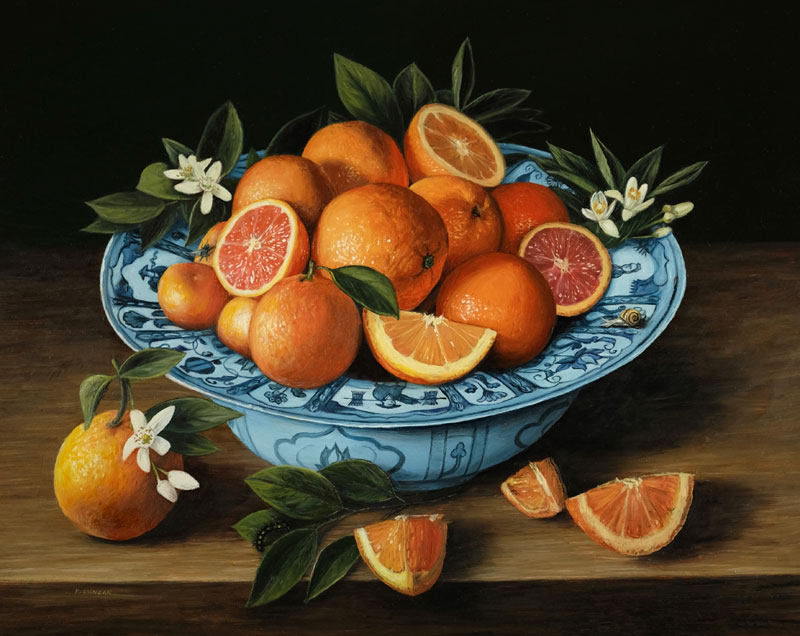 Still Life With Oranges
oil on copper
8" x 10"
sold

In Season
This series is an expansion of my Monthly Miniature series of still-life paintings in the Dutch Still-Life tradition. Still-life paintings from Northern Europe were at their prime from around 1600 – 1800 and they often feature blossoms, insects and food that could not be found out of hibernation or in season at the same time. They are constructs of seasonal impossibility, pieced together from earlier studies, signifying impermanence and the perception that earthly life is transitory. In Season pays homage to Northern European still life, while also contrasting modern and past experiences. Expectations have changed; perennial availability is the norm now, and seasonality is hardly acknowledged. In Season features combinations of fruits, flowers and insects that occur together naturally, in appreciation of the beauty of the cyclical and ephemeral. To learn more about each specific painting, go to my blog.
Into the Country (larger works)
---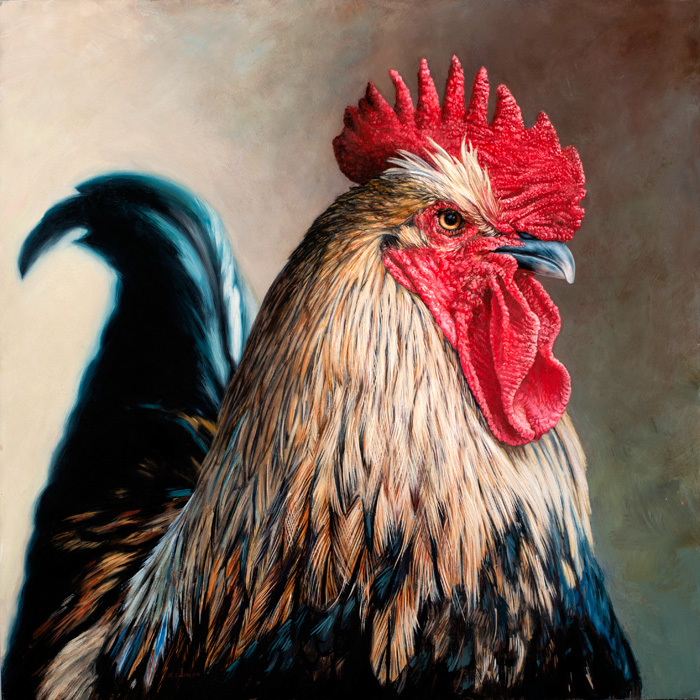 Jupiter 
oil on aluminum
15" x 15"
$2800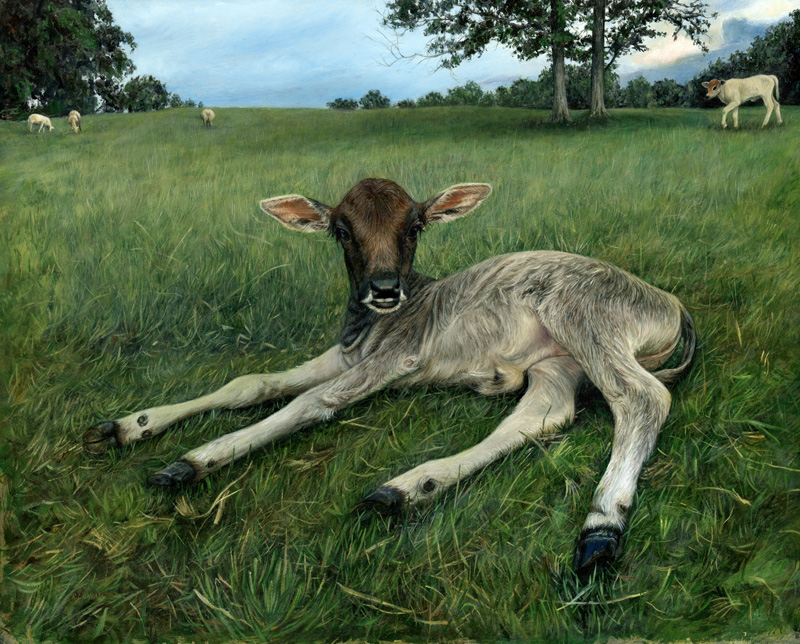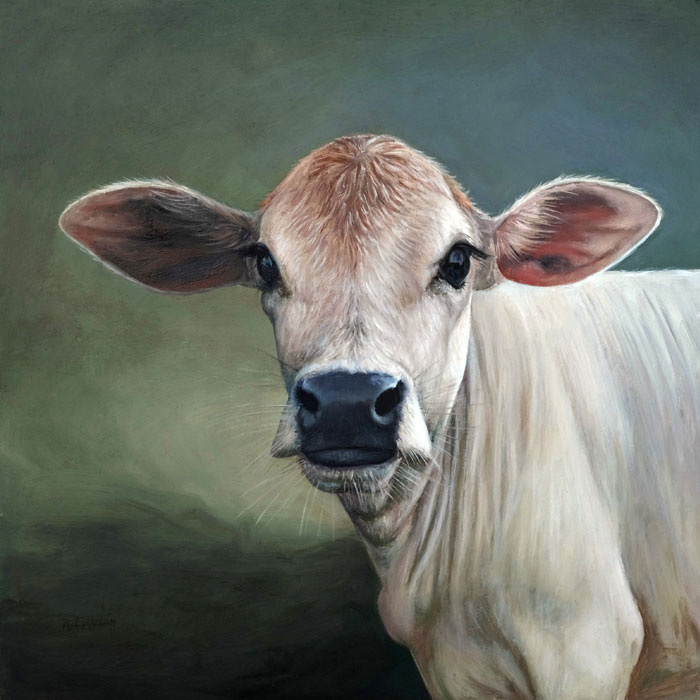 Cheryl
oil on aluminum
8" x 8"
sold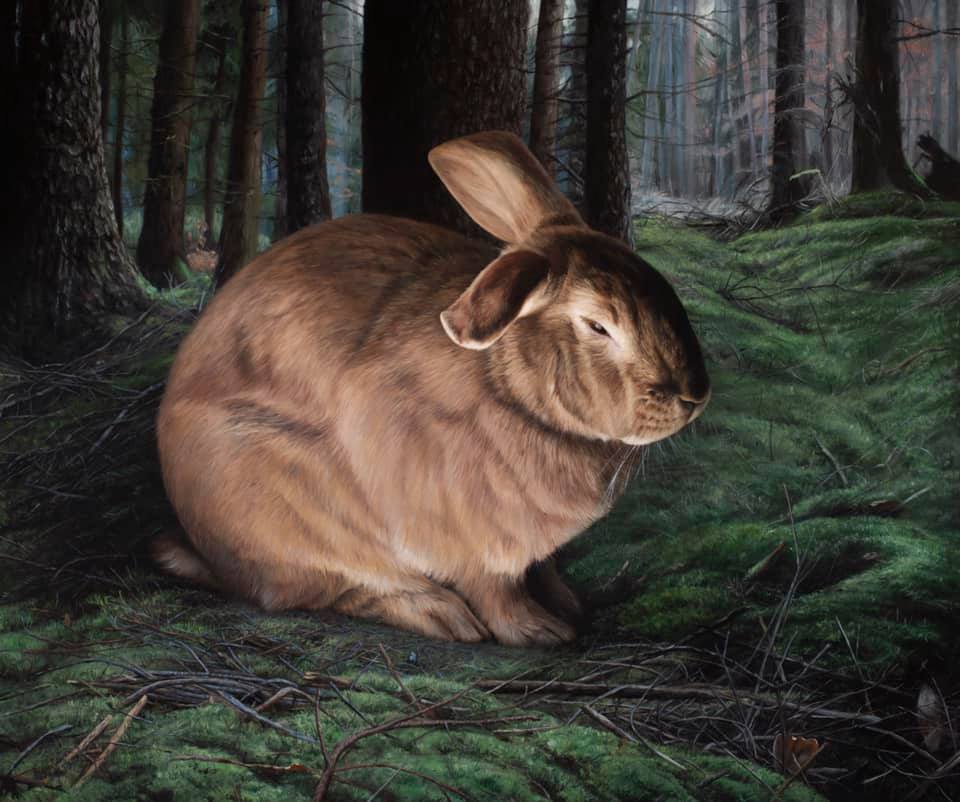 Return to the Wild
30" x 36"
oil on aluminum
$4800 (framed)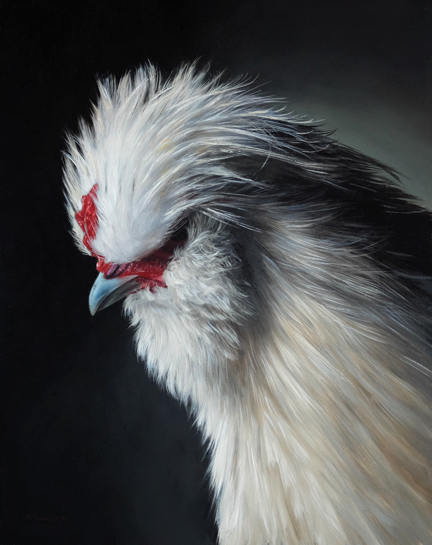 Vox in Profile
oil on aluminum
10" x 8"
sold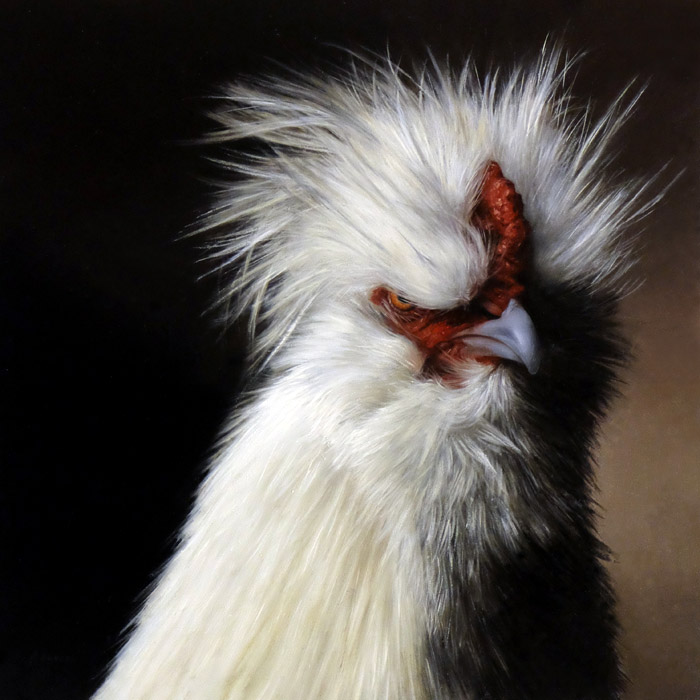 Admiral Vox 
oil on aluminum
8" x 8"
sold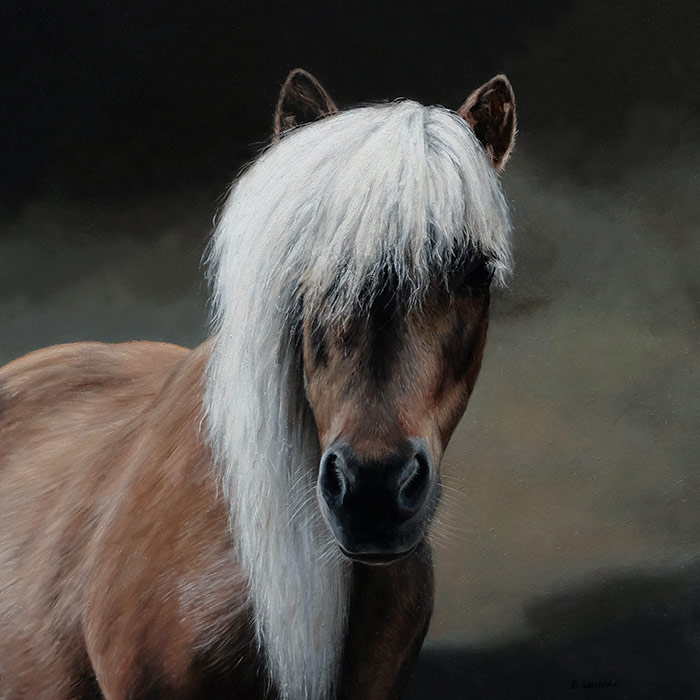 Romeo 
oil on aluminum
8" x 8"
sold

Into the Country (larger works)
This series started with a group of miniatures from my ongoing Monthly Miniature project, but some of my subjects demanded to be painted on a larger scale.
My father was an engineer and around when I was born, he was suffering from a mysterious illness. Doctors weren't giving him any answers and he decided to move to a small farm where he could walk in his own woods, breathe the fresh air and grow everything he ate organically with his own two hands. When I was five he was finally diagnosed with Multiple Sclerosis and though it was an ideal place for a little girl to grow up, the farm didn't help my father get better. My early memories are few but vivid, with joy and sorrow in equal measure. I loved the animals around me (we had goats, rabbits, chickens, horses, cows, a pig, cats, dogs, a parrot, seven bee hives and a pond full of frogs!) and when I was older I helped take care of them.
Now I paint animals, revisiting fond memories of my dad and the wonder of growing up on a small family farm. The subjects for these paintings, come from my mother in law, my sister in law, my own animals, and from friends. My work also draws influences from the language of portraiture from the Northern Renaissance and the Dutch Golden age of painting. I want to demonstrate the emotional sophistication animals can have as well as their dignity. I seek not only the likeness of my subject, but also the beauty particular to them.