White Camellia
5" x 5"
oil on aluminu
Available at
Beinart Gallery
, Brunswick, AU


Shipwreck
oil on aluminum
14" x 11"
sold


Cymbidium Pink Orchid
oil on aluminum
14" x 11"
Available at
Antler Gallery
, Portland, OR


Thistle
oil on aluminum
14" x 11"
sold


Hydrangea
oil on aluminum
14" x 11"
sold


My Grandfather's Poppies
oil on aluminum
12" x 16"
sold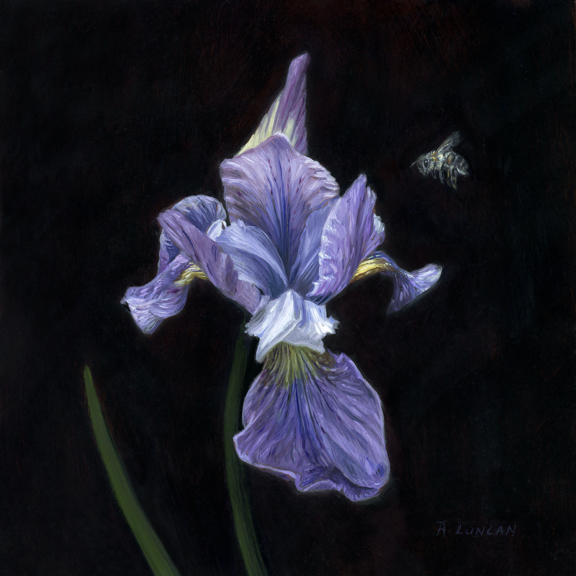 Iris and the Bee
oil on copper
5" x 5"
sold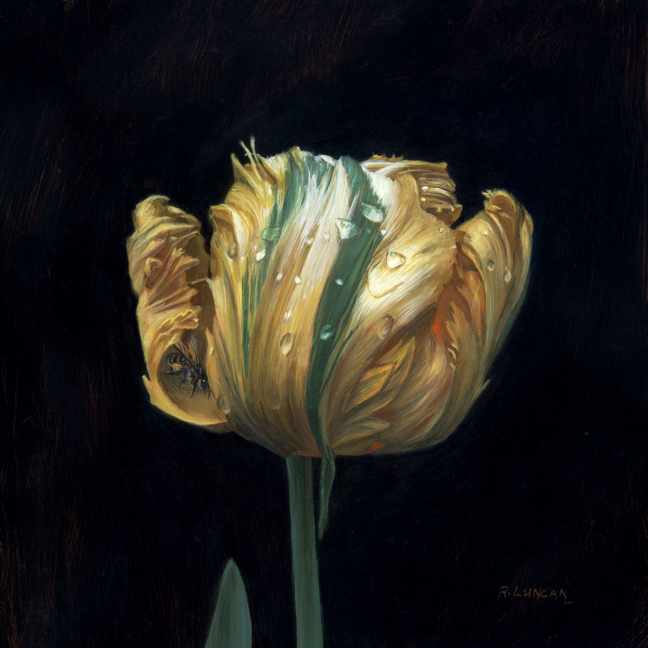 Parrot Tulip
oil on copper
5" x 5" 
sold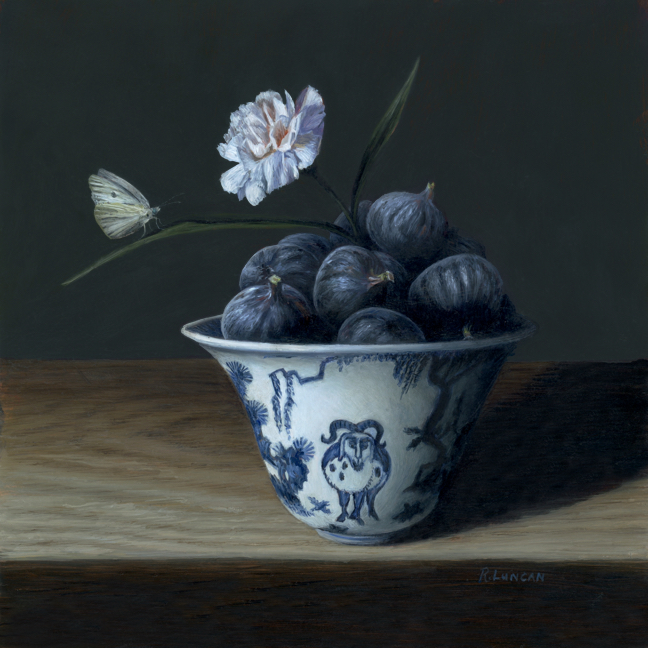 Figs in Jiajing Porcelain
oil on copper
5" x 5"
sold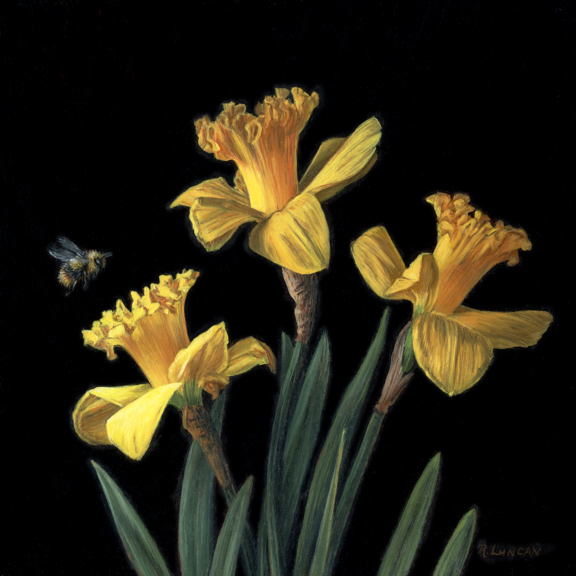 Three Daffodils
oil on copper
5" x 5"
sold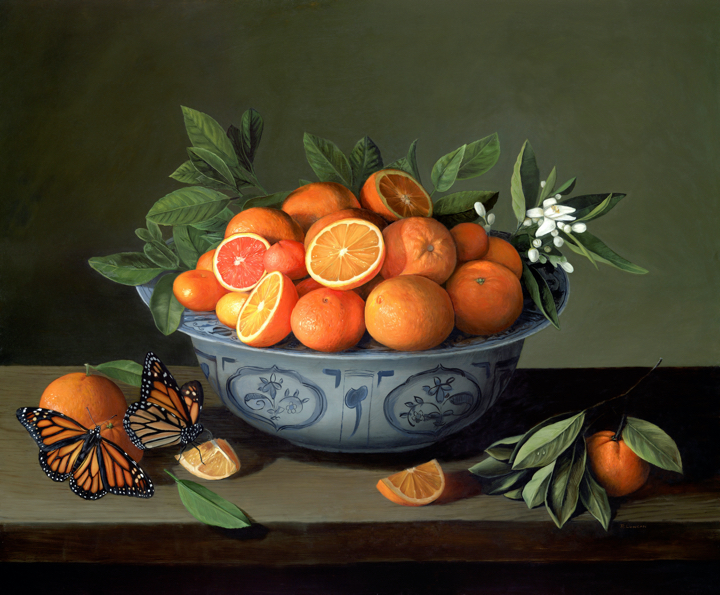 Bowl of Oranges and Monarch Butterflies
oil on aluminum
20" x 24"
sold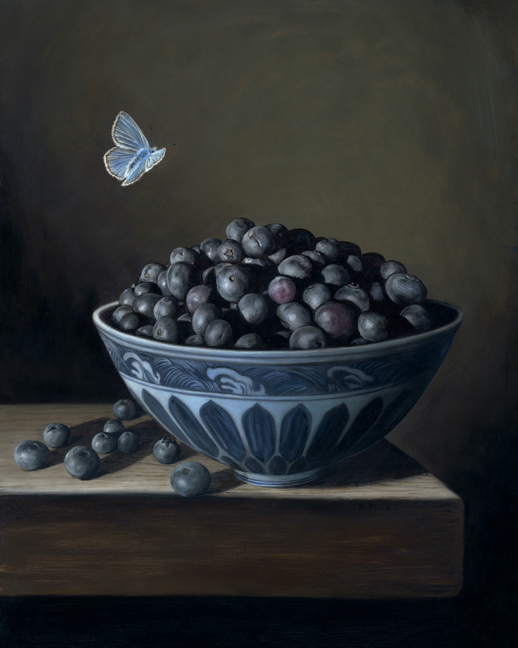 Blueberries in Porcelain
oil on aluminum
14" x 11"
sold


Strawberries and Songbirds
oil on aluminum
16" x 20"
sold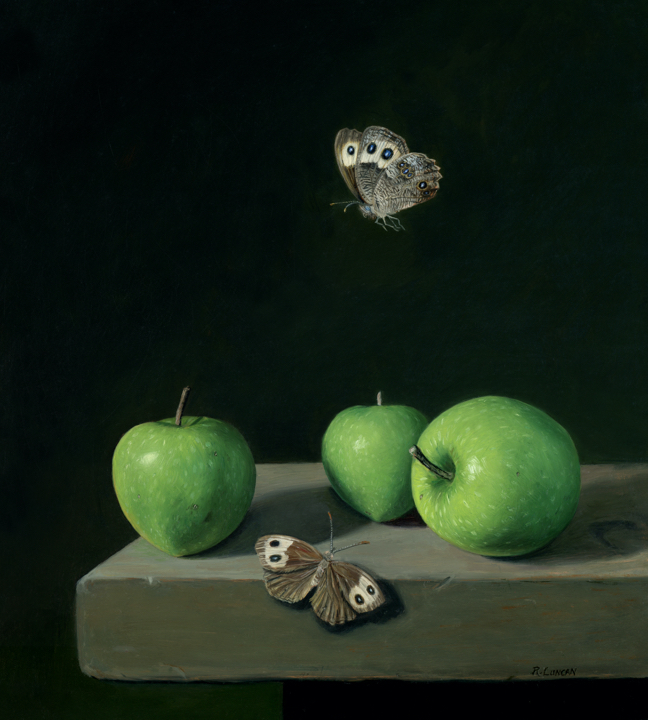 Wood Nymphs and Green Apples
oil on copper
10" x 9"
sold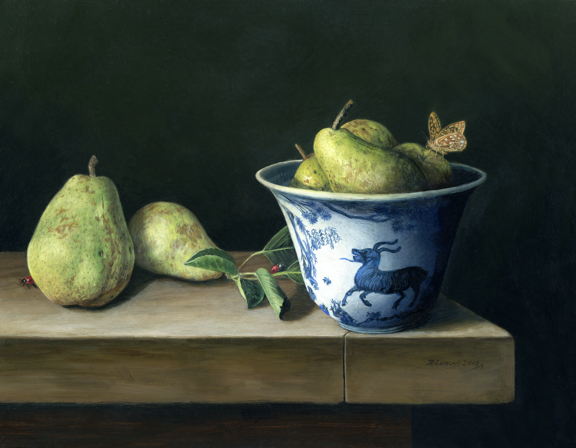 Pears and Japanese Porcelain
oil on aluminum
8" x 10"
sold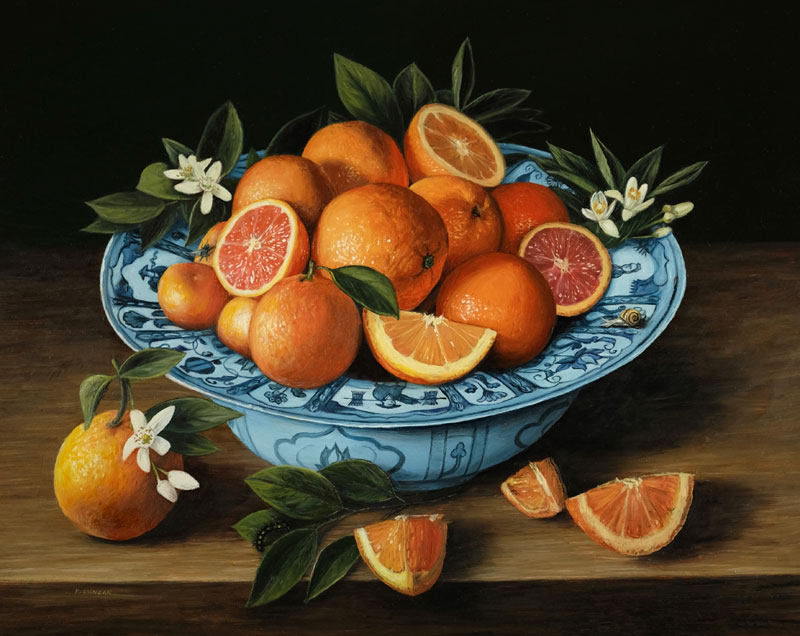 Still Life With Oranges
oil on copper
8" x 10"
sold

In Season
This series is an expansion of my Monthly Miniature series of still-life paintings in the Dutch Still-Life tradition.
Still-life paintings from Northern Europe were at their prime from around 1600 – 1800 and they often feature blossoms, insects and food that could not be found out of hibernation or in season at the same time. They are constructs of seasonal impossibility, pieced together from earlier studies, signifying impermanence and the perception that earthly life is transitory. In Season pays homage to Northern European still life, while also contrasting modern and past experiences. Expectations have changed; perennial availability is the norm now, and seasonality is hardly acknowledged. In Season features combinations of fruits, flowers and insects that occur together naturally, in appreciation of the beauty of the cyclical and ephemeral. To learn more about each specific painting, go to my blog.