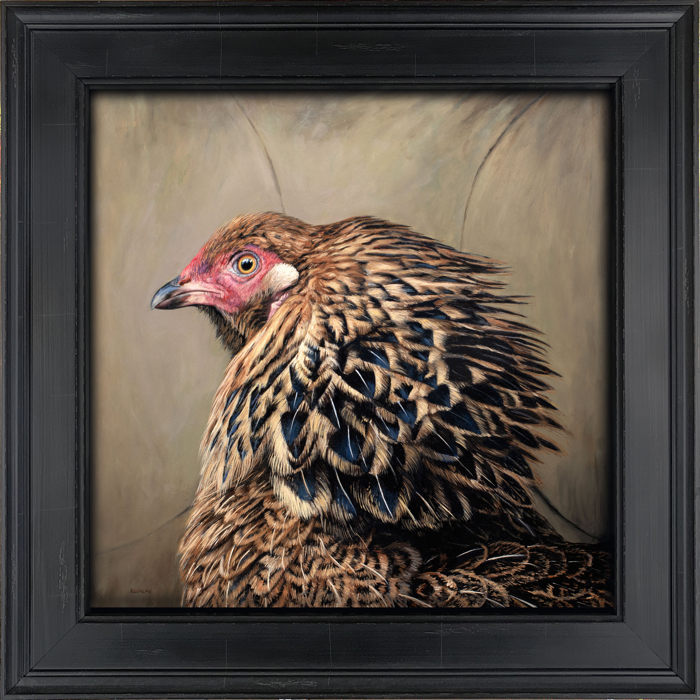 Phoebe
$2,800.00
oil on aluminum
15″ x 15″
18.75″ x 18.75″ framed size
Shipping included in the US and Canada. Reduced shipping everywhere else.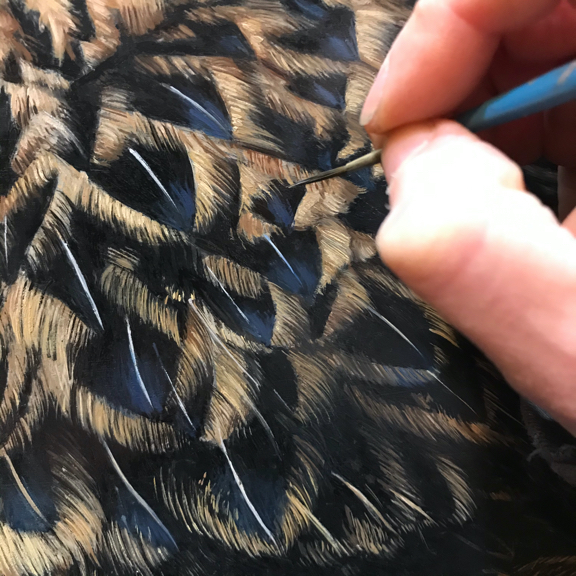 About the Painting…
Finalist, Portrait Society of America's, The Art of the Portrait competition.
I named this gal for the Greek titan Phobe who is associated with "shining" and the moon. She feels like she's shining to me in this moment of fluffing out all her feathers.
She is one of four larger than life portraits in that all have titles from Greek mythology, but their backgrounds come from Holland. I love the Dutch portraits from the 1600's and Rembrandt's self-portraits were my inspiration for this series.
When making this painting, I was working at the Seattle Art Museum three days a week and got to install Rembrandt's self portrait from the Kenwood House collection that inspired this one. That was definitely one of the hi-lights in my museum career.
---
Other available paintings from this series