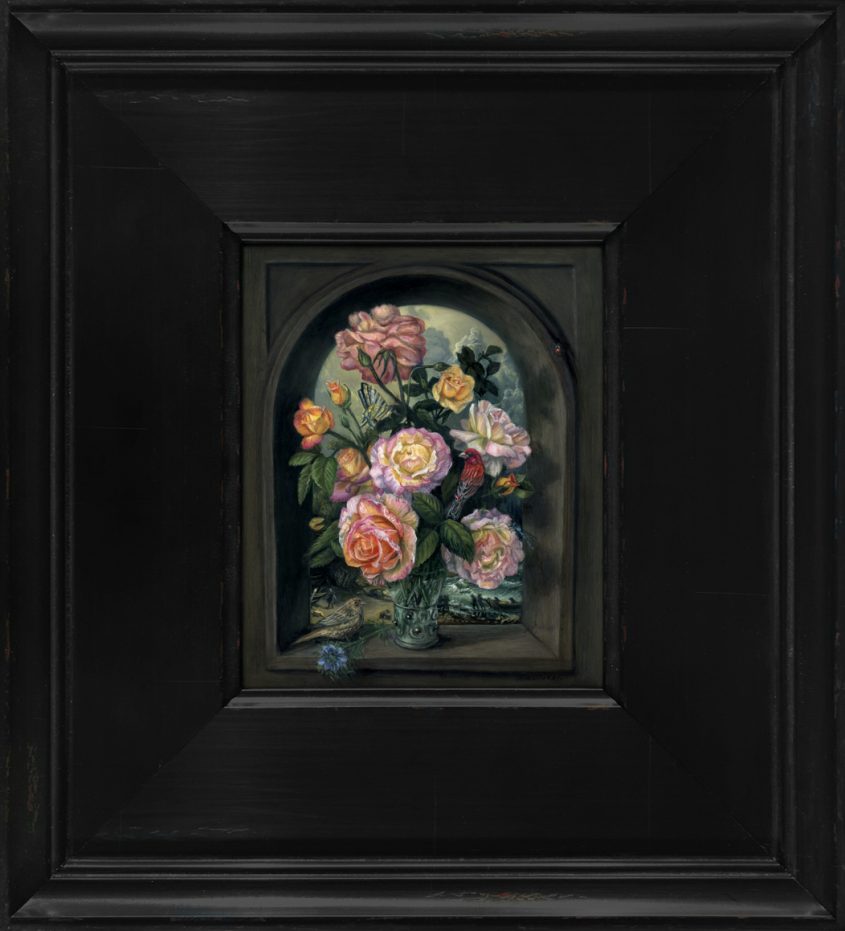 Peace and Love
$1150 SOLD
Oil on Aluminum
5.5″ x 4″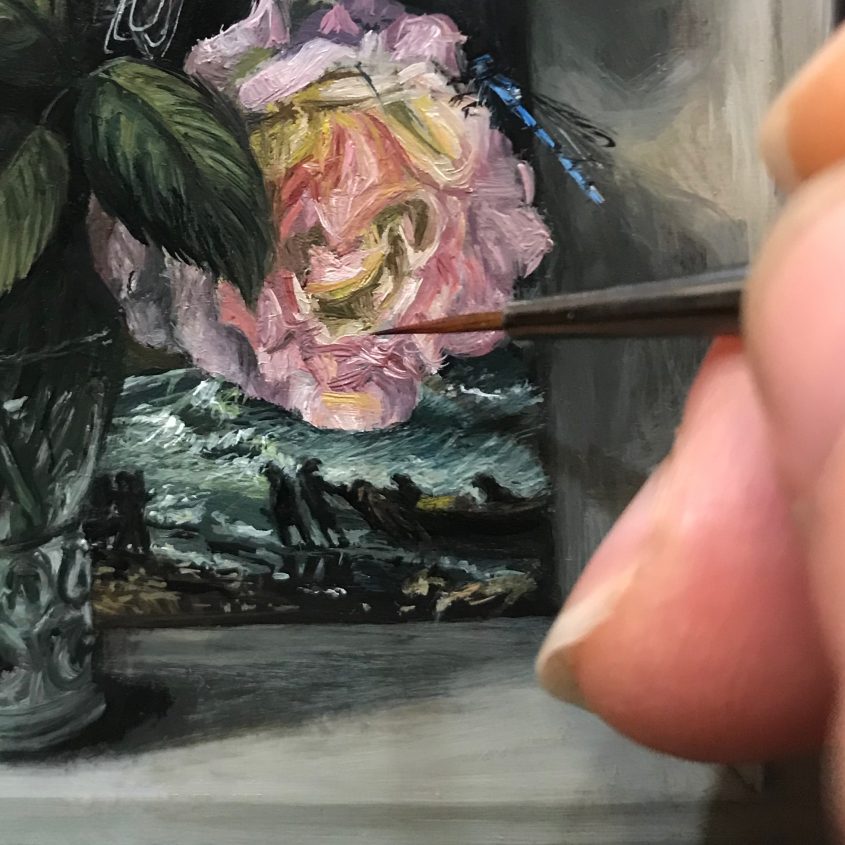 About the Painting…
Each painting in this "Flights of Fancy" still life series includes a piece from the Seattle Art Museum collection. Unlike all the other miniatures in this series that included bowls and vases from the collection, the piece featured in this miniature painting is another painting.
Albert Bierstadt was known for rendering these sweeping, romanticized scenes, this one of a place he had not yet been. In this piece, "Puget Sound on the Pacific Coast", Bierstadt portrays Native Americans and the Pacific Northwest in a scene equally idyllic and dramatic.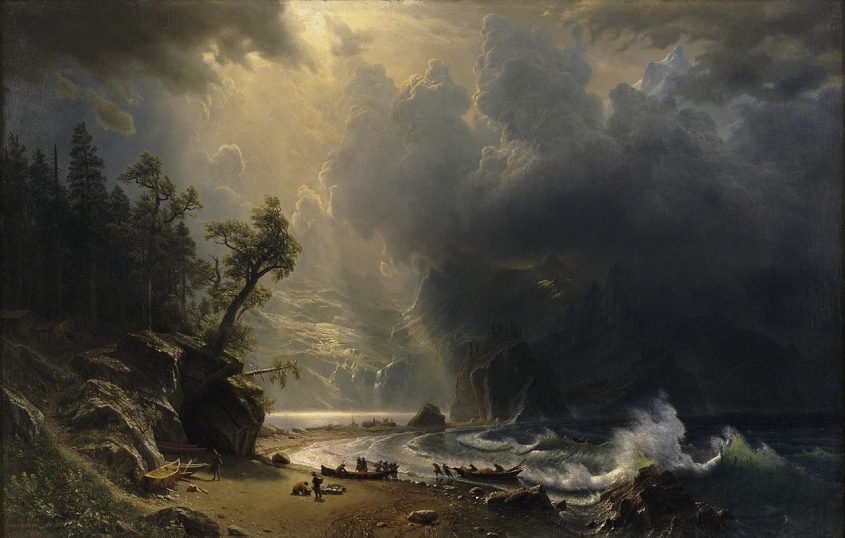 The flowers in the painting are peace roses and love-in-a-mist nigella. I worked on this painting during the time when protests began to sweep across the world calling for justice against racial discrimination. My work is not political, but is very personal. My response is subtle, but it is genuine. I wanted to bring something into the world that held these two ideals. That of peace and love, hence the flowers and the title.
The birds are a pair of house finches, common in the Pacific Northwest, that I found in my pear tree in the back yard. I heard a rustling noise and upon investigation, realized they were mating! Something I'd never actually seen before. I'm hoping that's a good sign for things to come.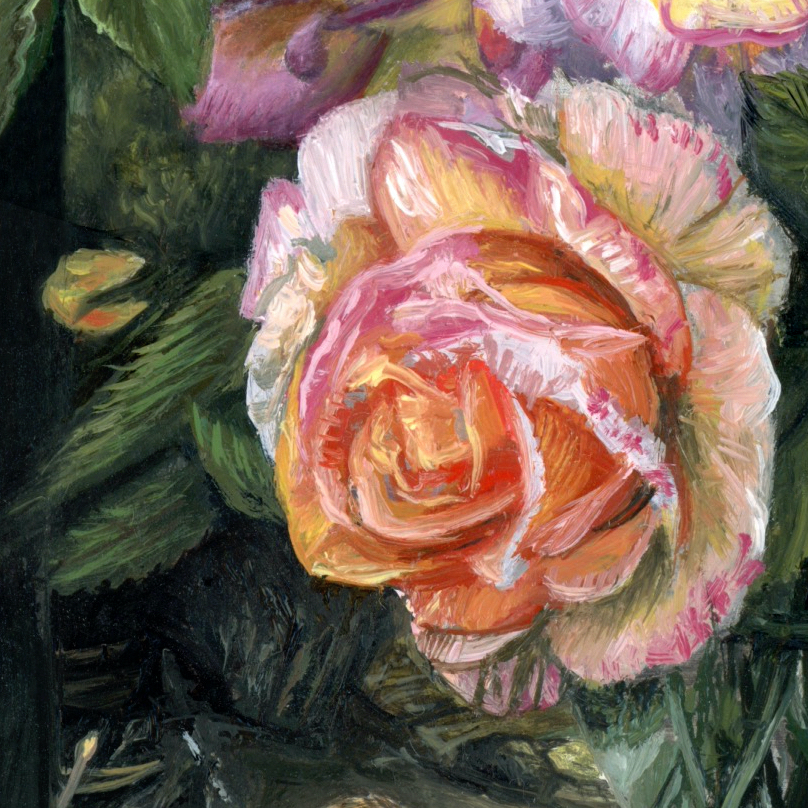 ---
Other available artwork…