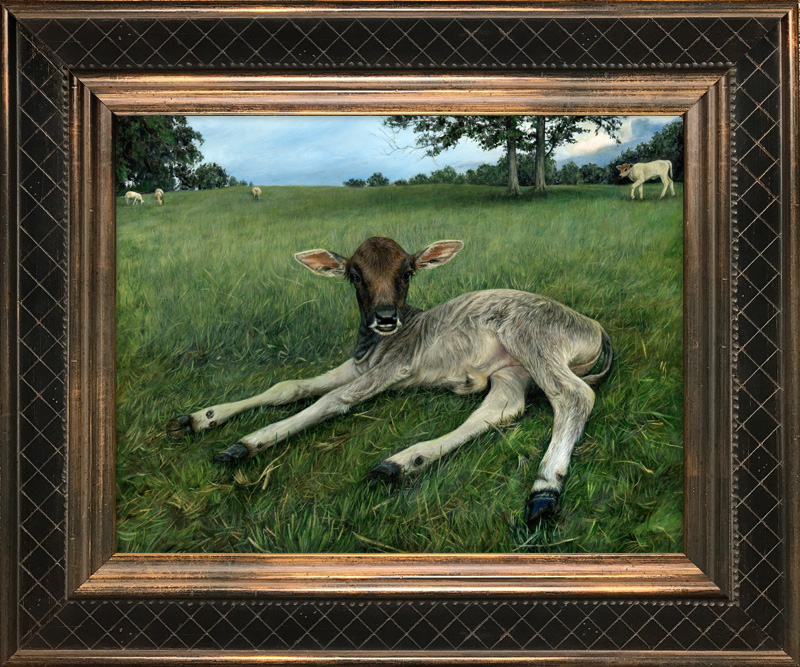 ---
About the Painting…
This little Zebu calf named Otto was born on Holly Freeman's farm that's an hour outside Nashville, TN. She helps run the Columbia Art's Building and raises all sorts of creatures.
She is also very skilled as a photographer and graciously provided the reference image for this painting. I altered it here and there to make the composition flow just how I wanted it to, but there wasn't anything I wanted to change about Otto's wise expression. 
I saved working on this one until after we had an Andrew Wyeth exhibit at the Seattle Art Museum. I wanted to study how he painted fields before I made my attempt. That meant I had had to wait six months after I had planned this painting until I began working on it. It was worth it though. It's hard to say how much knowledge I gleamed form staring at his work day after day, but I was definitely inspired and ready to get to work when the time finally came.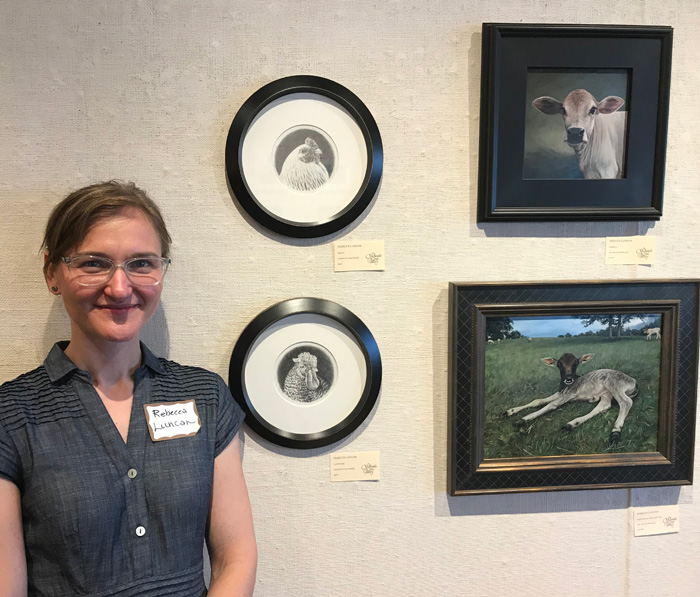 ---
Other available artwork…