I've been planning this still life painting since April when I made a special In Season larger work of citrus fruit. A common pairing to citrus fruit is the pomegranate, and although you can find some citrus growing in early spring, the pomegranate's growing season is limited to September through December.
Seattle Art Museum Porcelain
The Seattle Art Museum has a beautiful bowl in the Porcelain Room with pomegranates that I've really wanted to paint, but I've had to wait for months for pomegranates to be in season. You can't see it in the painting, but this SAM page shows the four-toed dragon that decorates the center of the well of this piece. Four of the eight panels are decorated with pomegranates, the other four with precious objects. You can also see it on display in the Porcelain Room in the museum.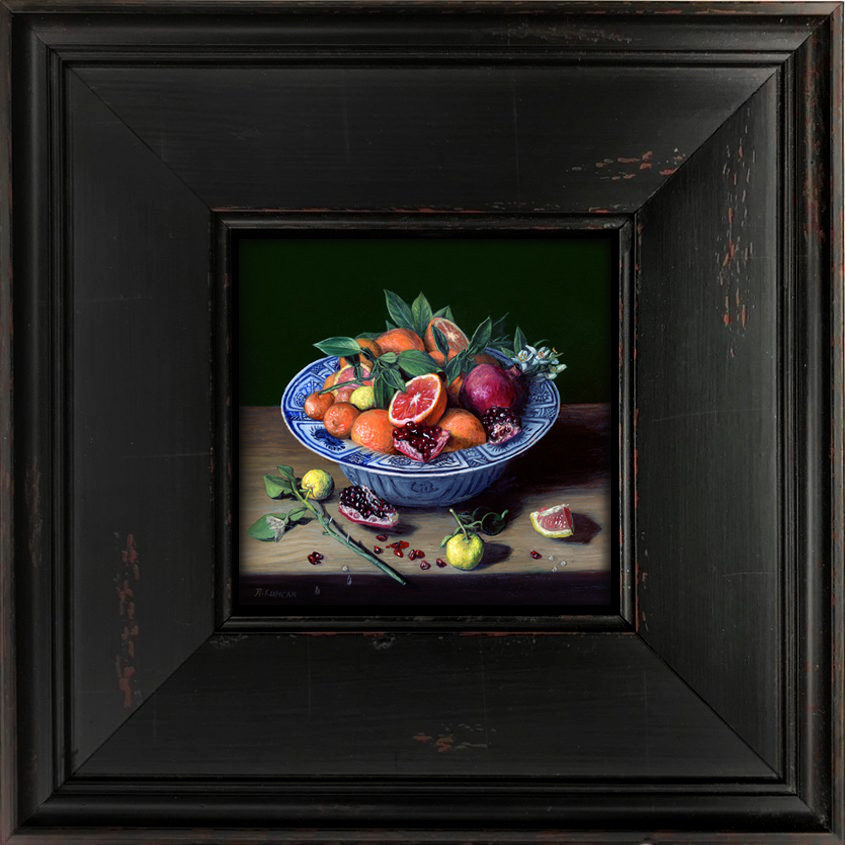 I've paired the red fruit with Cara Cara oranges and three spectacular Yuzu lemons from my friend Hiromi's garden in Seattle. She took me into her unique and magical garden and handed me a pair of cutters with instructions to watch out for the huge thorns that grow on the Japanese trees.
I've loved working on this series of still life paintings and hope you enjoy the final miniature of "In Season". See them all on my Monthly Miniatures page! And sign up for my monthly newsletter to see new painting for 2020.