Animals hold a special place in our hearts. If you're looking for a gift for someone who has everything, a portrait of their dearly loved animal is bound to be something they will cherish. I recently finished this portrait painting of an American Quarter Horse and shipped it off to Tennessee. It was commissioned as a Christmas gift for a much appreciated CEO from her work colleagues.
Layer by Layer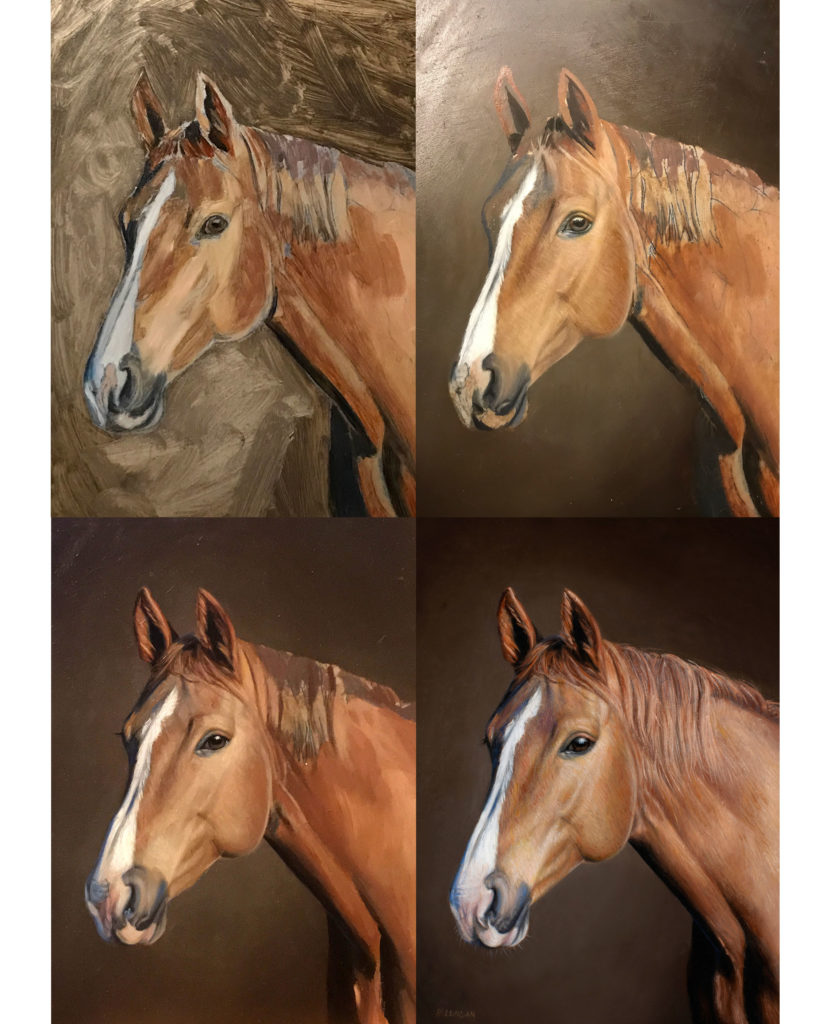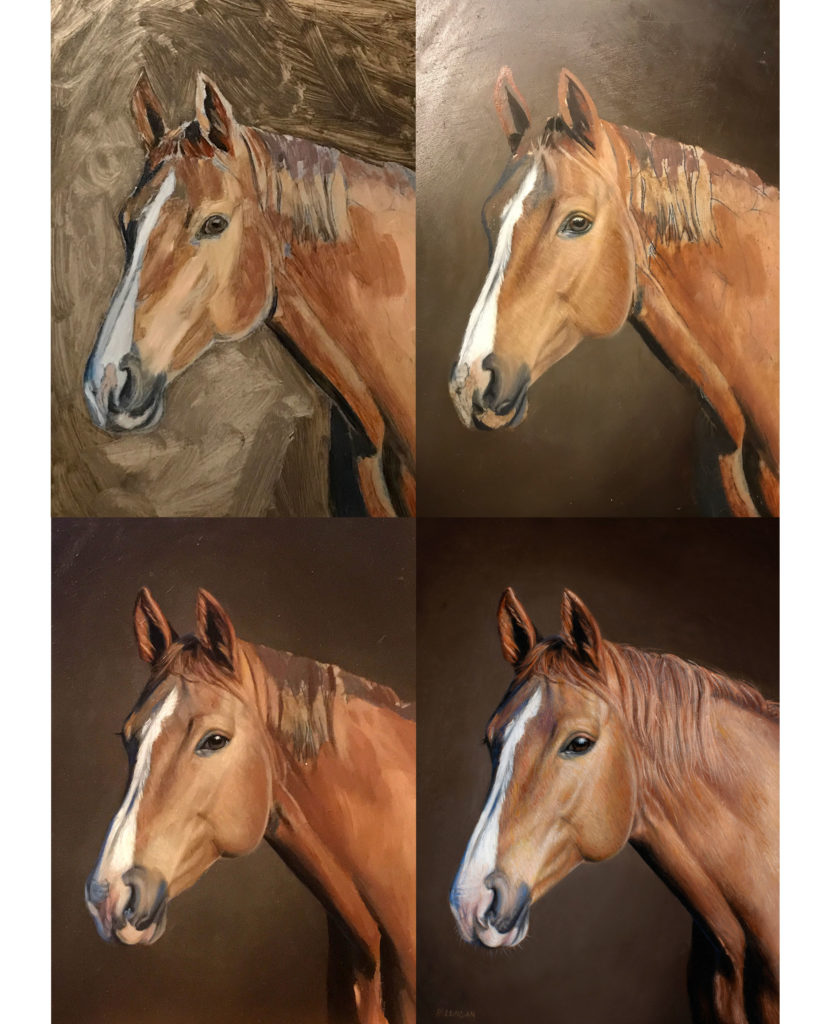 My paintings are created with a traditional fat over lean technique to ensure that they will last for hundreds of years. By using layers and glazing, the paintings have a rich depth that you don't get with just one layer of paint. Adding more and more oil to each additional layer helps the paintings dry more evenly and they are also much less likely to crack (even after hundreds of years!). Paintings on metal made using this technique still survive in pristine condition from the 1500's.
Thank you to Kady and Trey who helped organized the commission! Go to my Pet Portrait commissions gallery to see more work.
From Kady:

She cried when we gave it to her and she was speechless. She loved it!!!!