A few months ago I reached out to my Instagram and Facebook community to help me choose which chicken painting to enter in the annual Portrait Society of America's member's only competition. I was having trouble picking and thought there would be a clear favorite. After almost a hundred votes though, it was almost exactly a tie! Even so, it still helped me choose. People were very passionate on either side, but people typically liked the hen because the painting was more unique. For right or wrong, I liked that rational and went with it. I'm happy to share that she was a finalist in the animals category. Perhaps the rooster would have done even better in the competition, but you never know!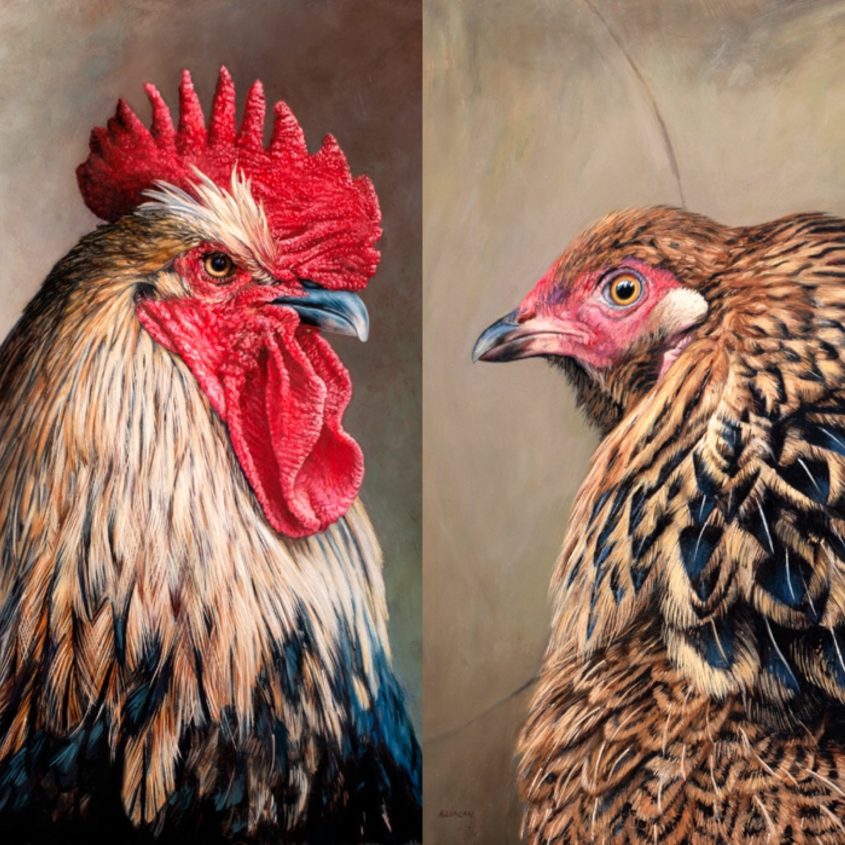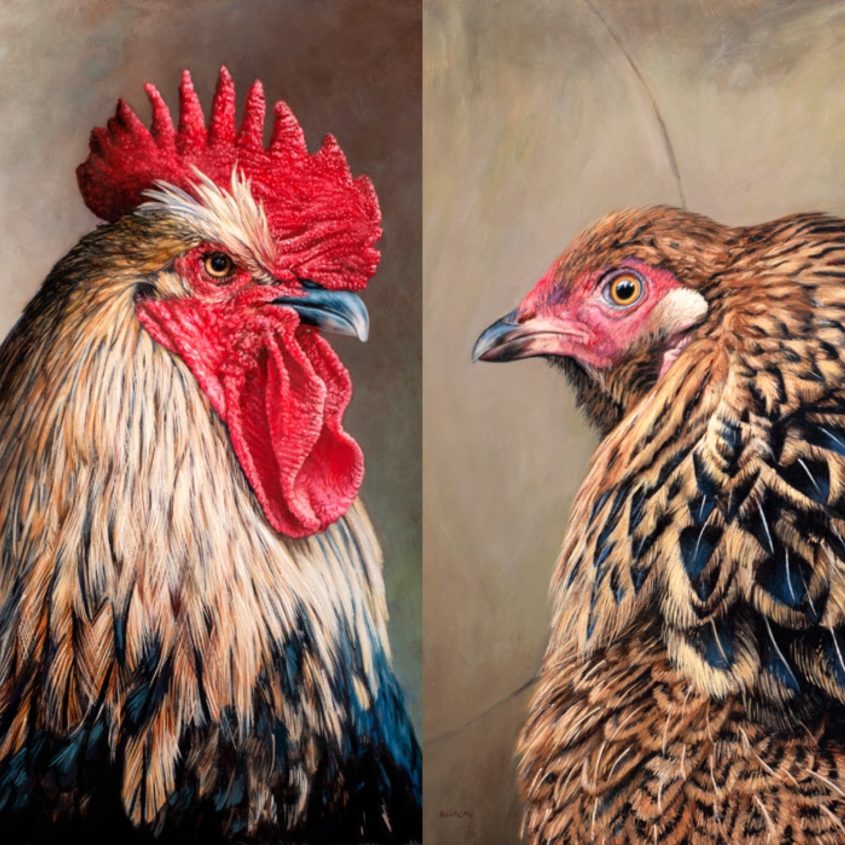 Both of these paintings have backgrounds that reference Rembrandt self-portrait's. I've always been a huge fan of his work and wanted to portray the chickens in a formal Dutch Portrait style. I helped install an exhibit at the Seattle Art Museum of artwork from the Kenwood House Collection from London several years ago. One of my favorite pieces in the exhibit was his Self-Portrait with Two Circles. This was the painting that inspired the background of my hen. She's one of four girls that lives in Seattle in my friend Paige's backyard. As the henpecked bird, she was making a grand show of bring larger and fluffing out. I was very fortunate to actually get a shot of the demonstration during my photo shoot for reference images.
You can find her on display along with the rooster at Winfield Gallery. Go to my Available Works page to see all my paintings currently available in galleries and from the studio.