I'm very excited to share a detail of my first commissioned painting of a lion head rabbit named Leroy, posing with his friend, a shih tzu named Scout.
If you're new to my work, you may know I paint still lifes and animals, but you may not know that I specialize in rabbit paintings. My ongoing series of Monthly Miniatures started with paitnings of rabbits and there were 18 paitnings in that series. Every year I begin a new series and more bunny paintings are always contenders on the list. I do plan on making more paintings of rabbits for 2021, but not for the monthly miniature series. Perhaps next year. 🙂 Until then, a commissioned portrait of this very loved little guy was an absolute treat for me to make.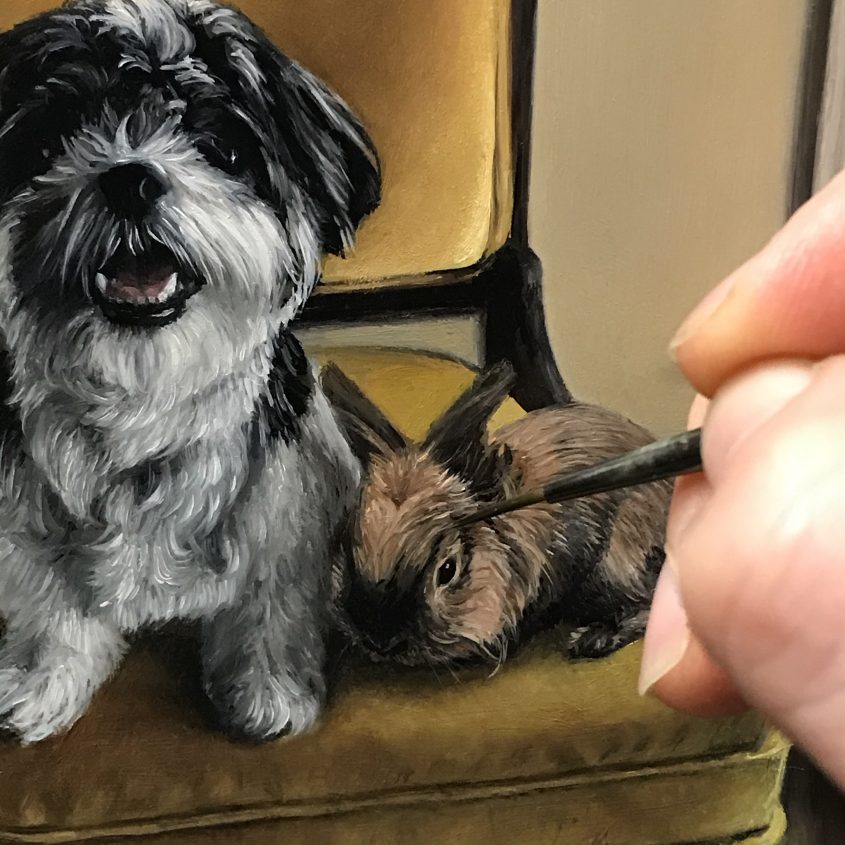 This adorable pair, Leroy and Scout, bring happiness not just to each other, but to their human family as well. Laura commissioned this portrait as a birthday gift for her brother. "Both of them bring out the best most lovable side of my brother".  I can see how! I hope their portrait brings out the best most lovable side of you too. ?

From Laura:

My brother loved it so much Rebecca! ???