July 1 – August 14, 2021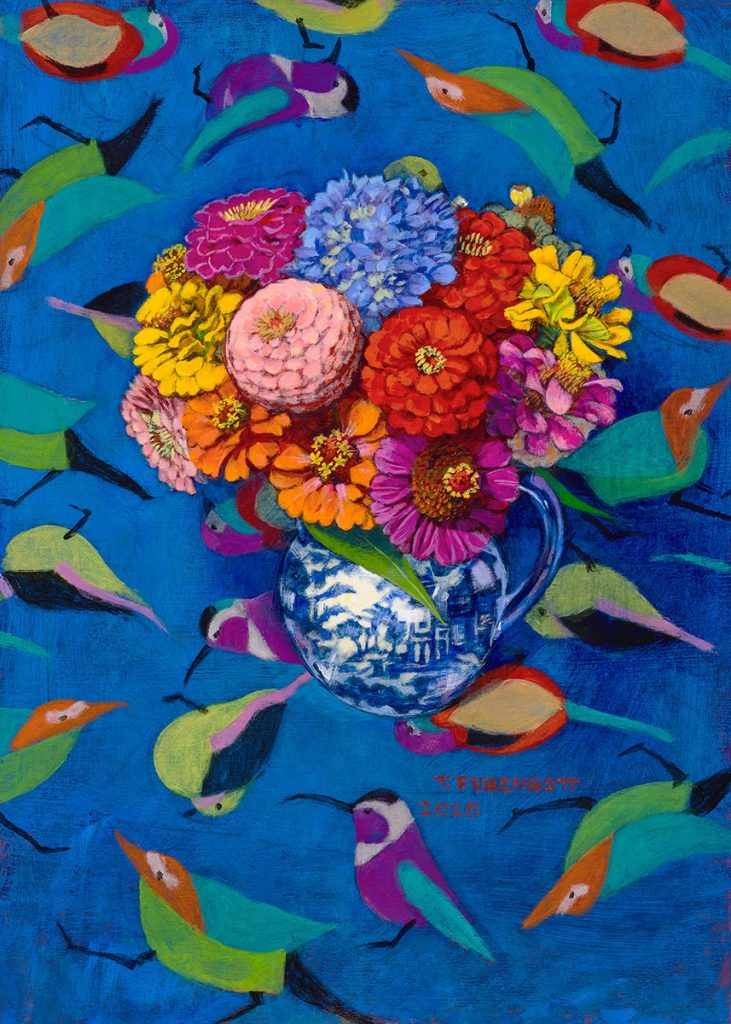 "In the months of July and August, Harris Harvey Gallery is pleased to present new paintings by Terry Furchgott, Rebecca Luncan and Noelle Phares."
Miniatures have a special magic to them, but it's been quite the luxury to dedicate some of my studio time to larger paintings. If you're in the Seattle area and you've never seen my work in person, please stop by! The work is always so different in person than on the screen. You miss the subtle textures and any ares of transparency (where I've used glazing techniques) are completely flattened out in the photograph.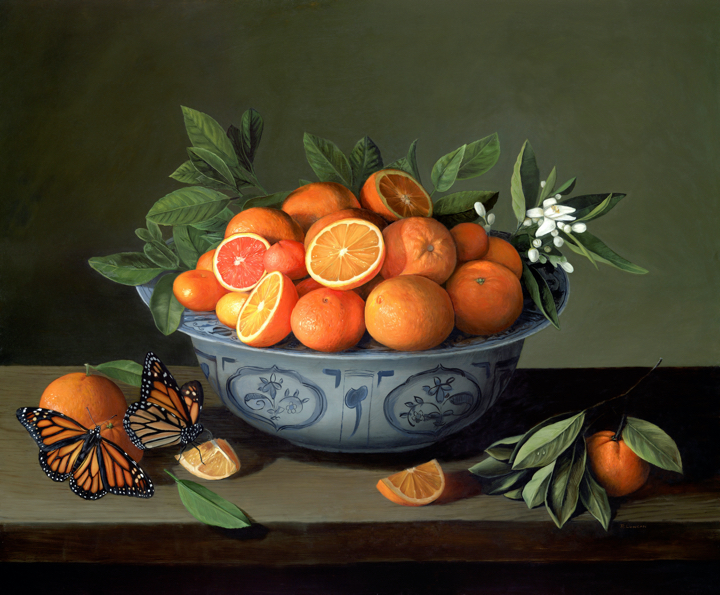 The largest painting I'll have in the show is the one pictured above of different citrus fruits in a porcelain bowl with monarch butterflies. I've been studying Dutch still life paintings for several years and I'm experimenting with different tricks that I've discovered.
One is the distortion of the bowls. Did you notice? I was struck by how perfectly the different artists of the 17th century would render perspective in the tables and the rendering of the fruits, insects and flowers are nothing short of astounding. The bowls, though beautifully painted, are surprisingly at odds with natural perspective. It's not accidental or an oversight in the artist skill, however it is done with purpose. The distortions show details of the bowls to their best advantage and bring the priceless and treasured pieces to the forefront of the compositions.
My bowl for this piece follows that technique. I choose a bowl that was very deep with beautiful brush work but the rim of the bowl was not as beautifully painted. Instead of using that rim design, I choose one of my favorites from the Seattle Art Museum collection. If I had used natural perspective for this one, even through the bowl was quite deep, the rim would interfere with the beautiful design along the side of the bowl and you wouldn't see it in it's entirety. It's pretty fascinating to see how natural it looks in the completed painting.
Other works in the exhibition…