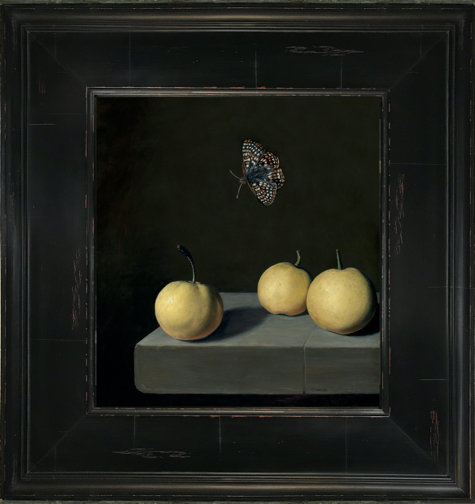 Checkerspot over Nashi
$1,600
Visit Antler Gallery, Portland, OR to purchase
oil on copper
10″ x 9″
14.5″ x 13.5″ framed size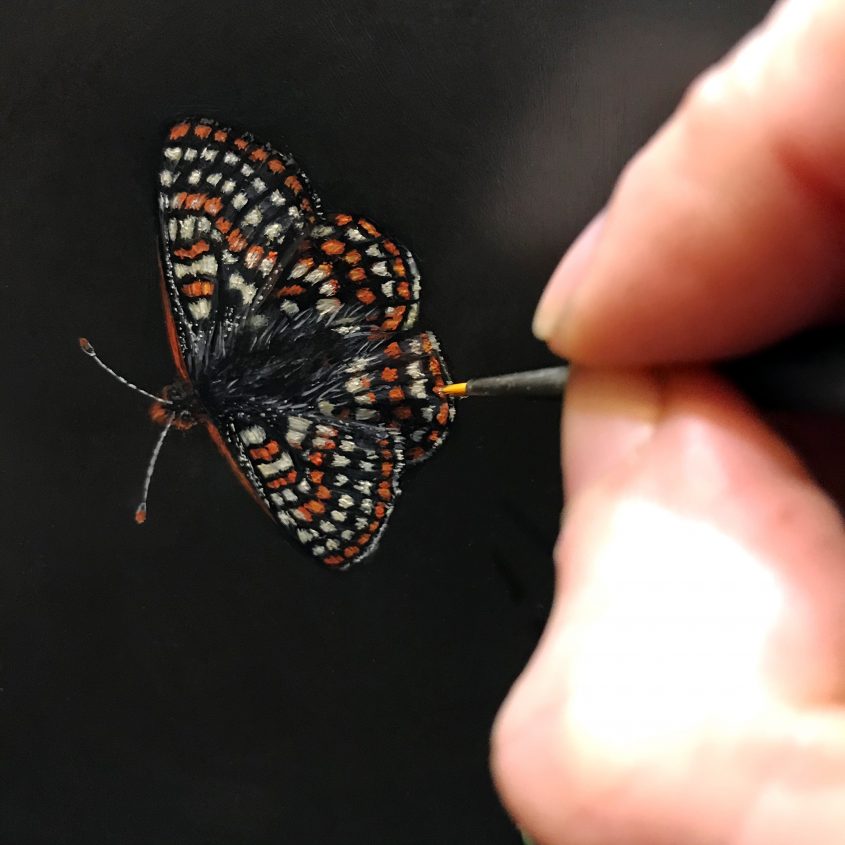 About the painting…
I have several fruit trees including an asian pear and a bartlet pear. I have a friend that grew up in Japan and she calls my asian pears "nashi', the word for them in Japanese. So in our house, we usually refer to them as the pears and the nashi.
I choose three of my nashi to watch a dance of a checkerspot butterfly above them. The butterfly was not found in my backyard however. These beautiful creatures prefer grasslands and rocky outcrops found in the mountains, just an hours drive away.
There are a few types of checkerspots and I think this ones an Edith's. Several of the checkerspots are endangered because of habitat loss and pesticide use. Here in Washington, the Evergreen State College has been working with inmates from the Washington State Department of Corrections in a huge conservation effort for the Taylor's checkerspot butterflies. I stumbled upon their story when researching this butterfly and it's so inspiring to see how this little insect has made such a huge impact on people's lives. And the other way around.
---
Other available artwork…