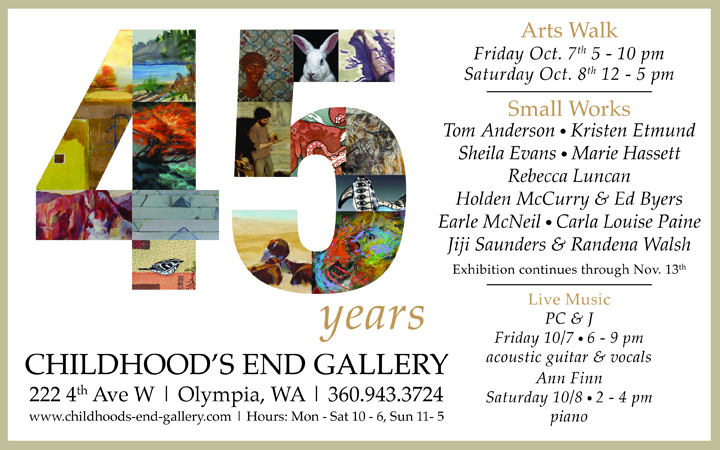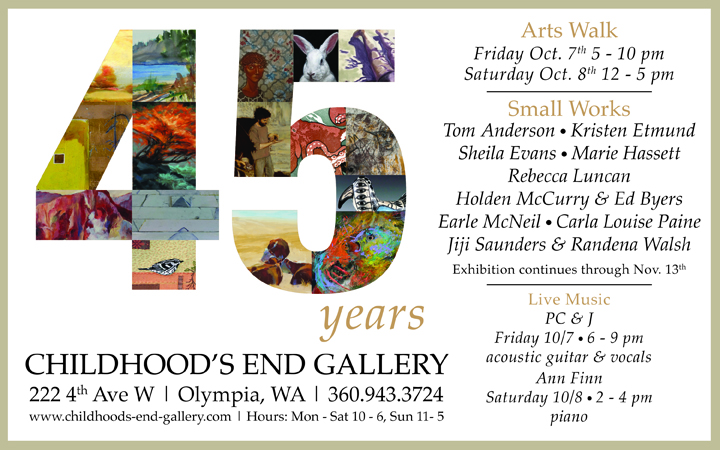 I'm thrilled to show five new rabbit paintings at this lovely gallery in Olympia. Most art galleries fold within just four years, so Childhood's End Gallery's 45th Anniversary is really something special. Please join me in celebrating the birthday of this gem of a space.
Olympia only does an art walk twice a year, and it's a very lively affair that's well worth the trip for you Seattle folks, especially if you've never been.
Three of the paintings are formal miniature portraits fitted into antique frames. I've been holding on to these frames for a few years, and I think I've found just the right images to fill them. Take a look below and I hope you'll agree!