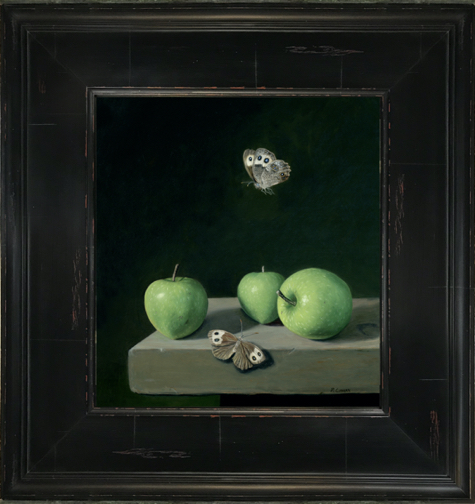 Wood Nymphs over Green Apples
$1,600 SOLD
Contact Antler Gallery, Portland, OR for inquiries
oil on copper
10″ x 9″
14.5″ x 13.5″ framed size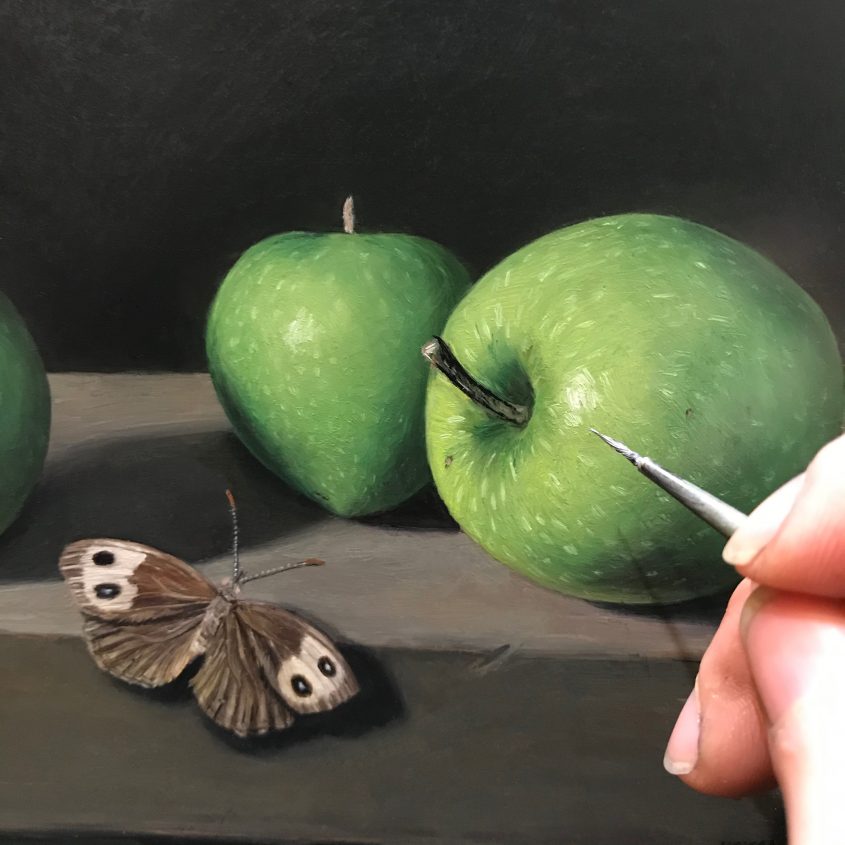 About the Painting…
When we view artwork, we each bring our own ideas as to it's meaning. But in the begining, it's a blank surface of copper where I slowly bring to life diffeent objects that have meaning to me. Each of my still life painting come form my personal history and surroundings.
The apples are from a tree from my father in law's garden and they remind me of apples my own father grew when I was a child.
I've been painting and collecting insects since I was a teenager and have dozens of butterflies, beetles and the like preserved in shadowboxes throughout the house.
The Common Wood Nymph butterfly that modeled for this painting was collected by a friend in the 1960's in Northern Kentucky. It's a little faded but unmistakable. I grew up in Ohio and have lived in the Pacific Northwest for almost as long as I'd lived in Ohio.
I love that the the Wood Nymphs populate much of the continental US they can be found here in Washington and in Ohio. I now have some family on the west coast and have my own family here, but it's incredible to me that simply putting an insect in a painting that my sisters and I could all see in our backyards makes me somehow feel closer to them. And the apples make me think of all of us together as kids eating apples under our tree.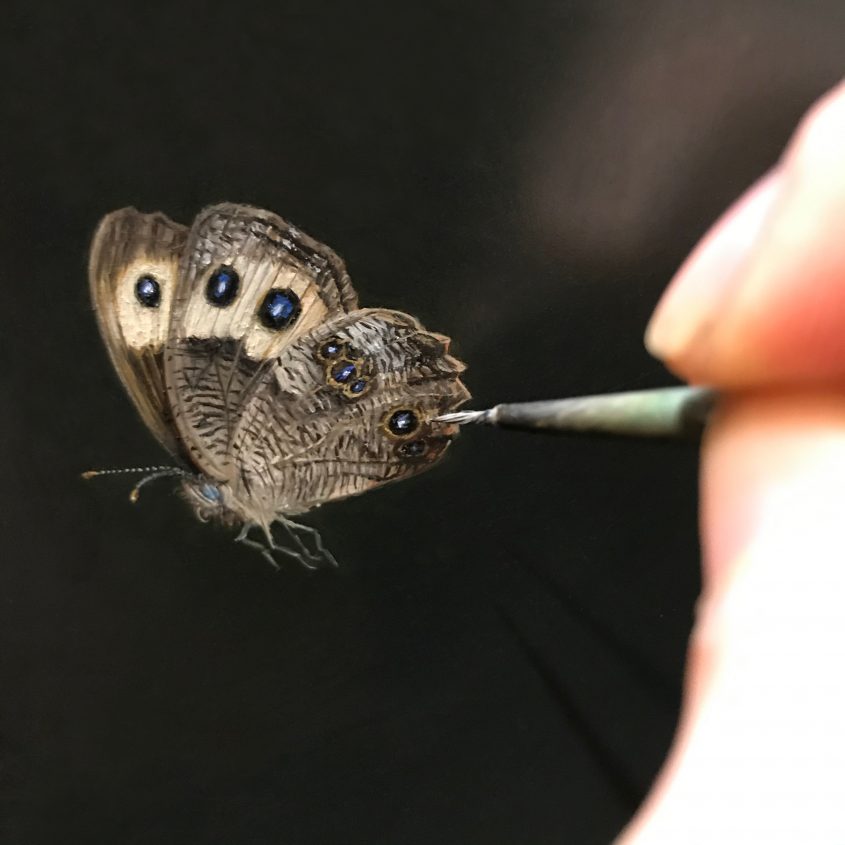 ---
Other available artwork…