Breakfast takes center stage in November's miniature still life painting featuring waffles, apples, small floral arrangement and red dragonfly. I love breakfast. I believe starting every day with a nice leisurely breakfast is absolute perfection. I've spoiled my three year old son to believe the same. When asked what he wants for breakfast his reply is usually, "scrambled eggs, pancakes and bacon". And that's usually what he gets. Special occasions substitutes the pancakes for waffles.
Dutch still life paintings of breakfast are nothing like the photos of food you see online. Photos of food never seem that appealing to me, but the paintings are delicious. Antoine Vollon's painting of "Mound of Butter" from the 1800's was on view at the Seattle Art Museum a few years and it was a feast for the eyes. If they could make a small mountain of butter look delicious, you have to see paintings of eggs and waffles.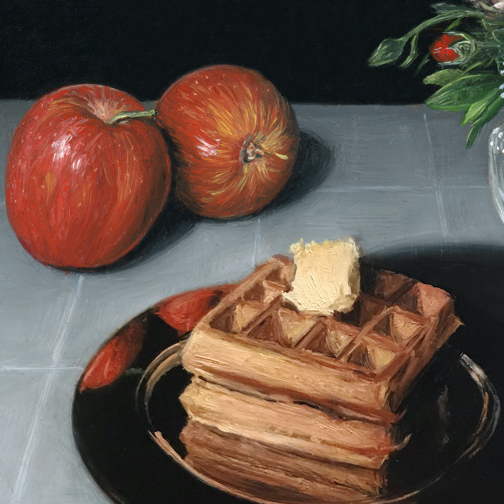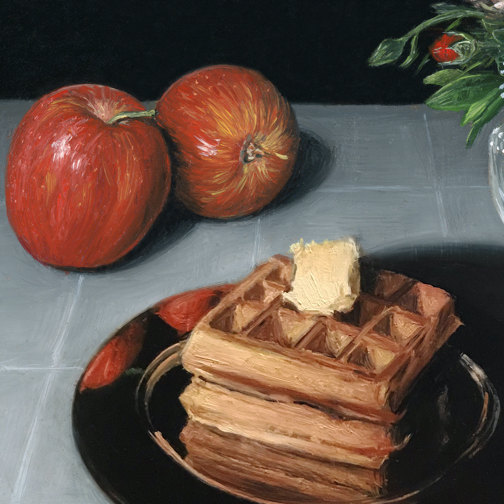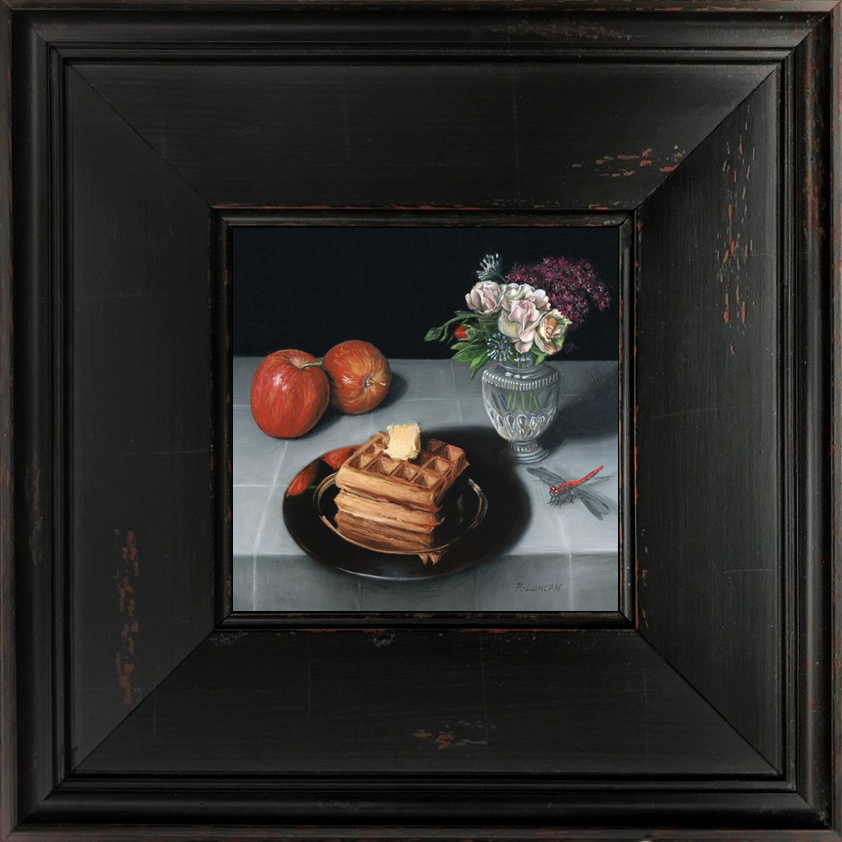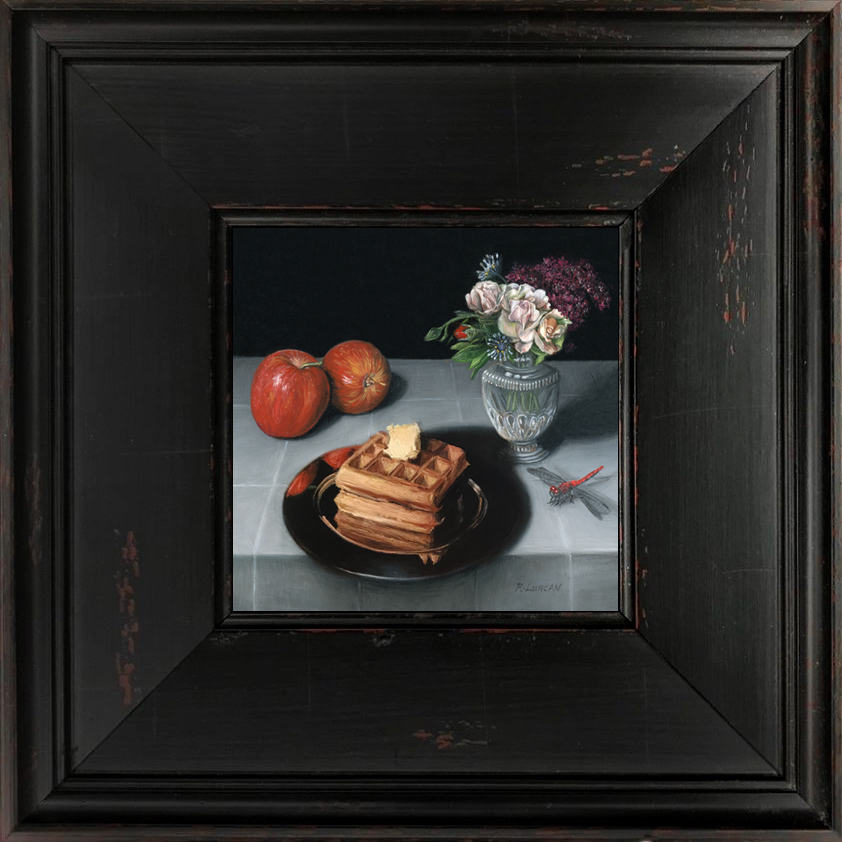 Finding My Models: Waffles, Blooms and Insects
I knew I wanted the waffles to sit on one of the Dutch silver plates used in so many of my favorite paintings and my own waffle iron is very special to me. It's an antique cast iron waffle maker from the 1800's that my sister gave to my years ago, but my circular waffles just weren't working. It had to happen, but it felt so wrong to buy rectangular frozen waffles to pose for the paintings when I love my own waffle maker so much. But for art, we suffer. I'm kidding, the waffles were delicious. 🙂
I was having a hard time finding flowers in bloom in November and was about to give up. I take ballet classes from The Ballet Studio in the University district in Seattle and I looked out the window while at the barre to see a flower box in full bloom. Kristen, my teacher gave me a pair of scissors after class and let me bring home some of her last remaining blooms for the painting. I'm amazed I found roses blooming in November, but Seattle is a pretty special place.
The red dragonfly is a frequent visitor to my backyard. I live near several likes north of Seattle in Lynnwood. One summer my husband wore red swim trunks while going for a swim and he was surrounded by dozens of them as he floated.

Hope you enjoy the painting and hope you have a happy holiday season!
Go to my Monthly Miniatures page to see the whole series. Sign up to my monthly newsletter for upstate and for the chance to purchase paintings before they're public on the site.