I was commissioned to make two paintings for Jason. The first, a gift for his sister of her beloved dog Hazel. Hazel was a golden retriever that had given a lifetime of love. The other was of Turbo, his own dog. We have a lot of personality packed into a miniature 4″ composition.
I composed both of these painting with classical dutch portraits in mind. There were so many great photos for me to choose from of these two. I was especially inspired by the warmth in Hazel's eyes and the intelligence in Turbo's.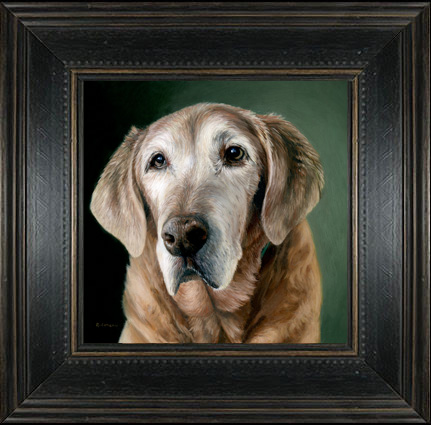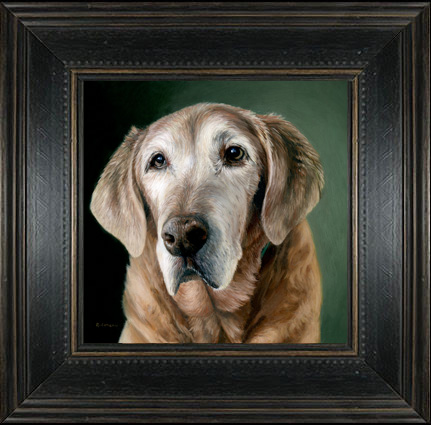 I was sad to hear that both Turbo and Hazel passed between the time when we designed the portraits and when they were completed. It really reinforces my mission of creating pet portraits though. And I love that their portraits will live on for hundreds of years to come.
From Jason:

I got them today! We are in love! Thank you so much, such talented work!!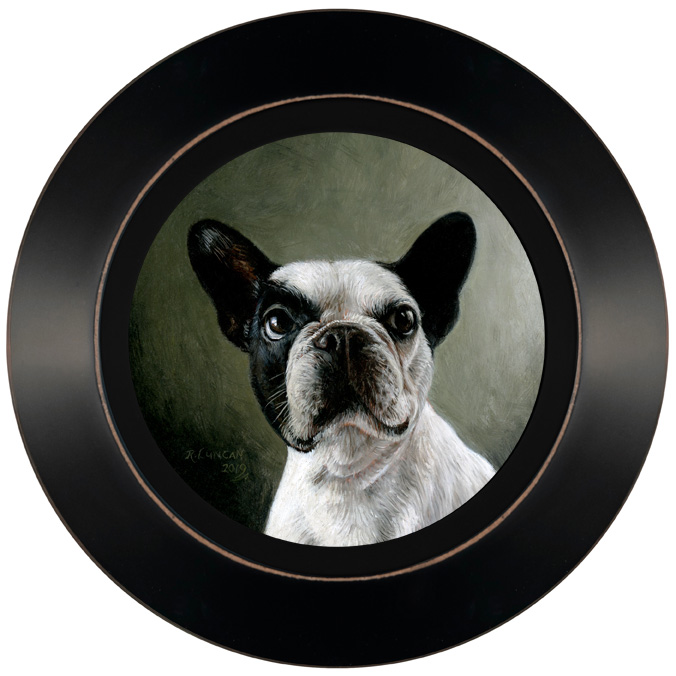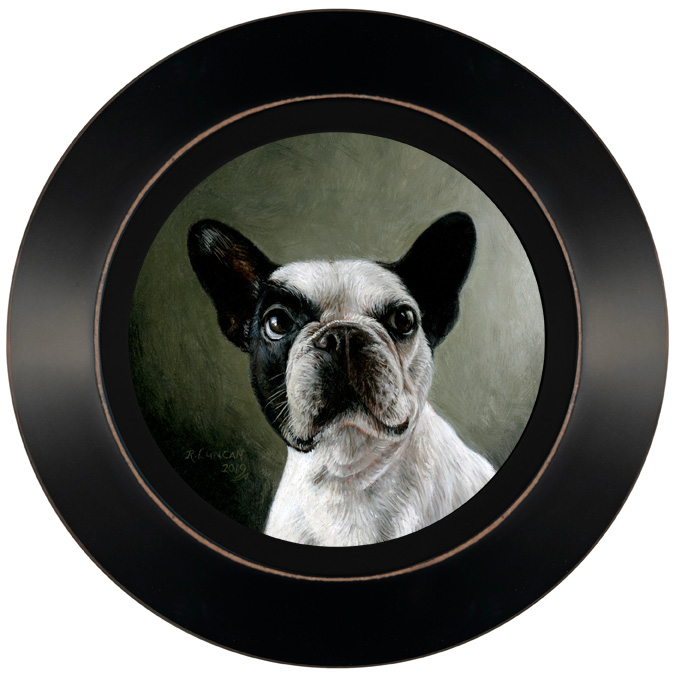 To learn about how to commission your own pet portrait, please visit the Commission's page.