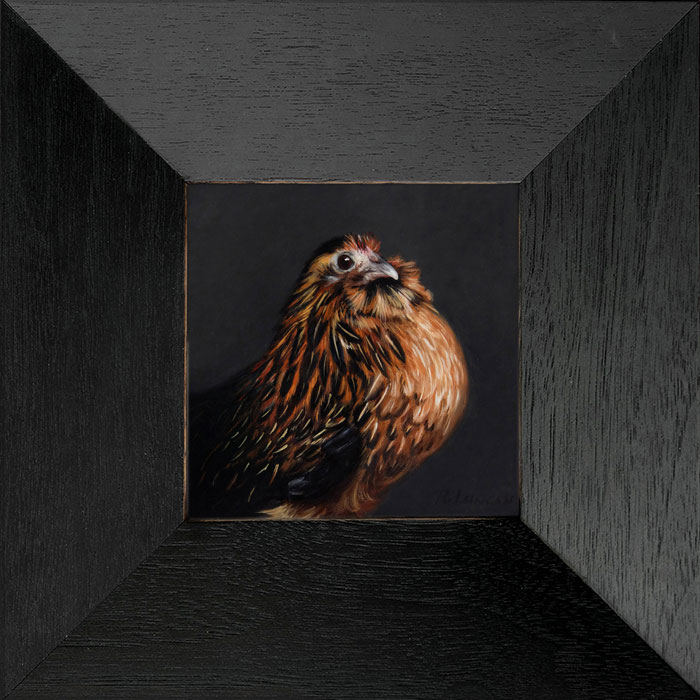 Belgian d'Anver Bantam
$600
Contact Winfield Gallery for Inquiries
oil on copper
4″ x 4″
---
About the Painting…
One of my mother-in-law's chickens posed for this painting that was part of my "Into the Contry series."
My early memories are few but vivid, with joy and sorrow in equal measure. When I was small, I discovered the aftermath of a weasel attack in the hen house. Yet I also remember the sole survivor, a newly hatched chick who followed me everywhere. As my father succumbed to Multiple Sclerosis, the rest of us took more responsibility for the animals, and I reveled in it.
Now I paint animals, revisiting fond memories of my dad and the wonder of growing up on a small family farm. My work also draws influences from the language of portraiture from the Northern Renaissance and the Dutch Golden age of painting, and the animals that grace my life today. I seek not only the likeness of my subject, but also the beauty particular to them.
This series features animals from my mother-in-law's herds and flocks (and more). Portraits from the series are painted in a style inspired by the classical Dutch portrait, and continue a mood from the first miniature in the "Paintings of Rabbits" series. Visit the Monthly Miniature gallery to see all of the works in the "Into the Country" series.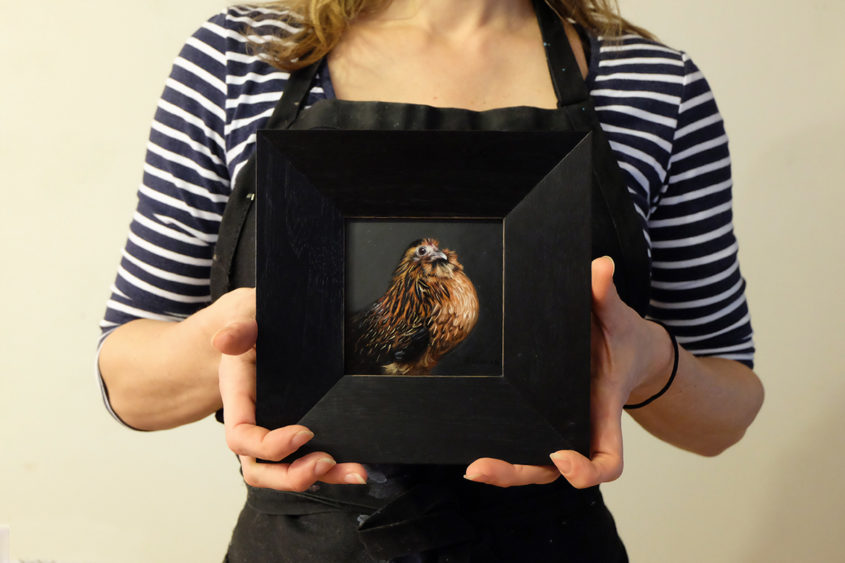 ---
Other available artwork…