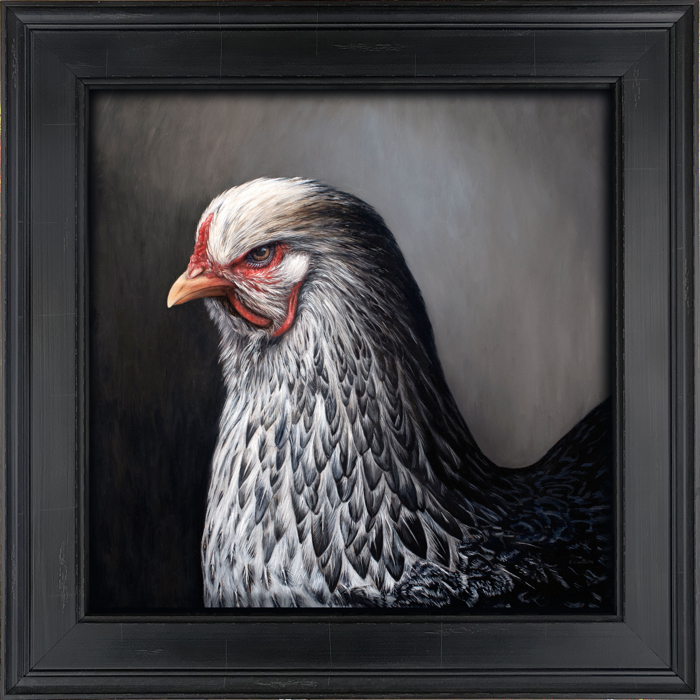 Selene
$2,800
Contact Childhood's End Gallery for inquiries
oil on aluminum
15″ x 15″
18.75″ x 18.75″ framed size
Shipping included in the US and Canada. Reduced shipping everywhere else.
---
About the Painting…
This series started with a group of miniatures from my ongoing Monthly Miniature project, but some of my subjects demanded to be painted on a larger scale.
Memories of growing up on a small 20 acre family farm feed my interest in capturing animals in my work. I loved the animals around me (we had goats, rabbits, chickens, horses, cows, a pig, cats, dogs, a parrot, seven bee hives and a pond full of frogs!) and when I was older I helped take care of them.
The subjects for these paintings, come from my mother in law, my sister in law, my own animals, and from friends. My work also draws influences from the language of portraiture from the Northern Renaissance and the Dutch Golden age of painting. I want to demonstrate the emotional sophistication animals can have as well as their dignity. I seek not only the likeness of my subject, but also the beauty particular to them.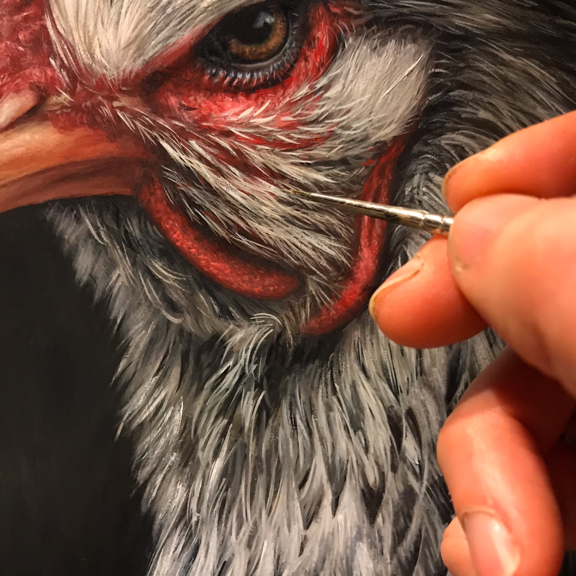 ---
Other available paintings