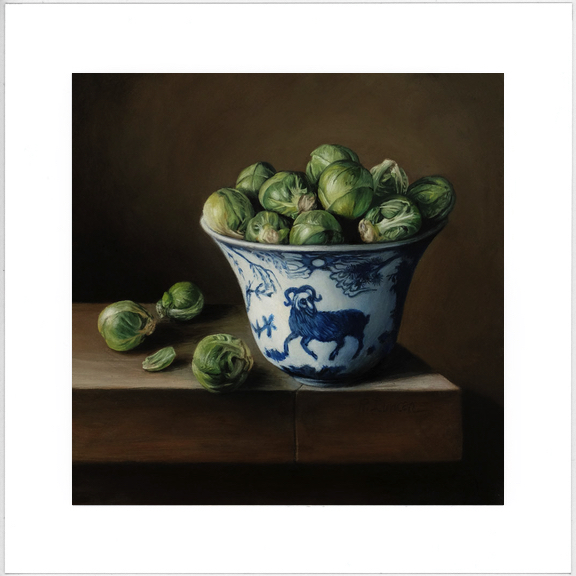 Brussels Sprouts and Porcelain Bowl
$55.00
6″ x 6″ image size, 8″ x 8″ paper size
Printed on high quality acid-free Hahnemuhle Fine Art Pearl paper
Signed and numbered limited edition of 50
Comes with Certificate of Authenticity signed by the artist
Shipping included in the US and Canada. Reduced shipping everywhere else.
---
About the Painting…
I worked at the Seattle Art Museum for 13 years as a mountmaker and preparator. It seems as though I've gotten to install paintings by just about everyone that has graced an art history book with my own two hands. It was a SAM exhibition that rekindled my love of Dutch still-life paintings, "European Masters: The Treasures of Seattle".
My first year at the museum was spent just making mounts for the porcelain room. Because of my connection to SAM, including porcelains in this series feels natural. I've chosen to include this exquisite 16th century Jingdezhen-ware porcelain bowl from SAM's collection. It features "three goats (yang) and the Three Friends of the Cold Season (pine, blossoming plum, and bamboo) all carrying a message of renewal appropriate to the beginning of the new year. Winter ends and spring arrives; yin is on the wane and yang is on the rise, heralding the rebirth of nature."
I love that the vegetable is named for a city in the region where this type of paintings reached their maturity.
And as part of my "In Season" series, it was one of the very few things growing in my garden in the month of February when the paitning was created!
See more Monthly Miniature paintings from this and past series in the Monthly Miniature gallery.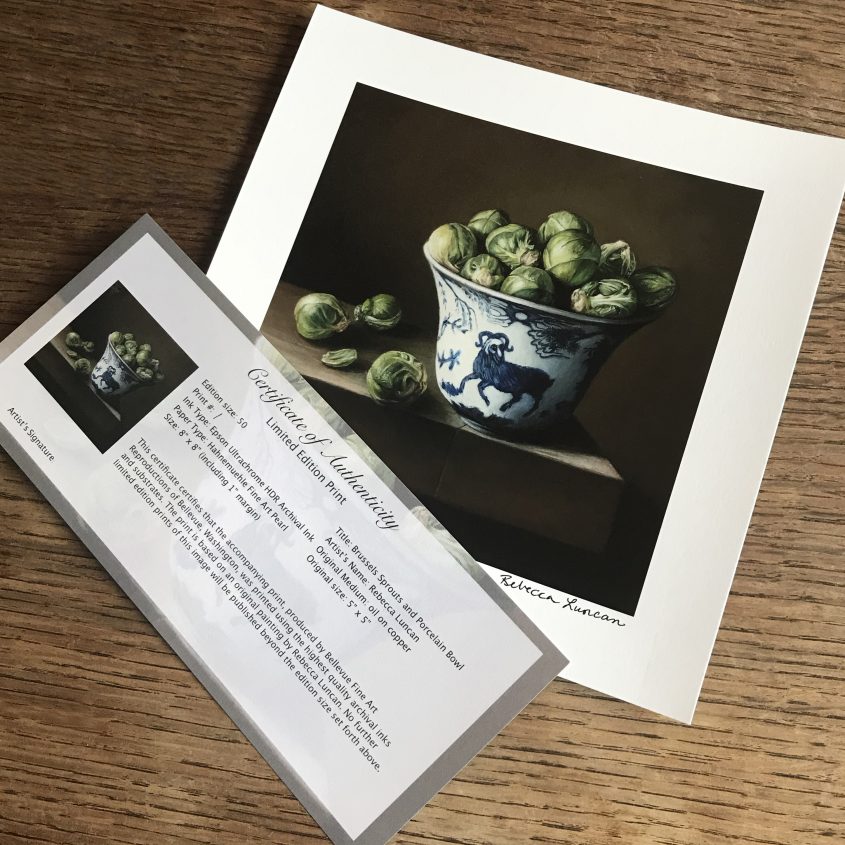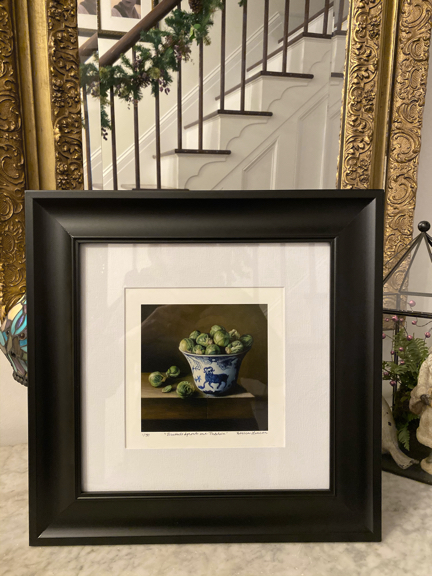 ---
Other available artwork