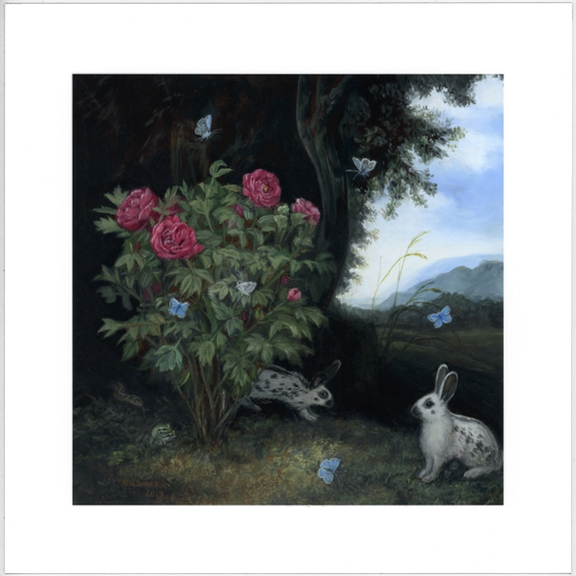 Forest Floor with Rabbits
$55.00
6″ x 6″ image size, 8″ x 8″ paper size
Printed on high quality acid-free Hahnemuhle Fine Art Pearl paper
Signed and numbered limited edition of 50
Comes with Certificate of Authenticity signed by the artist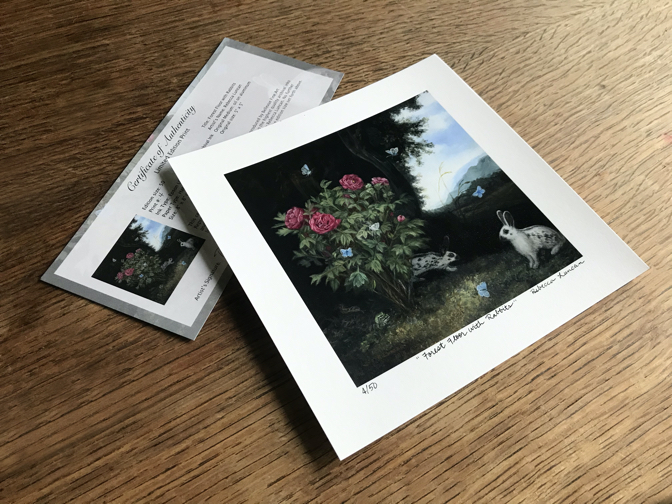 About the Painting…
My English Spot rabbit, Harriet, makes her debut in this painting from my "In Season" monthly miniature series. My first series of miniatures were all portraits of rabbits and I was looking for a way to fit them into the still life series.
All of the paintings in this series were inspired by a different artist from the Dutch golden age of painting (roughly the 1600's – 1800's). The forest floor still life paintings made by Otto Mardeus van Schrieck, a Dutch painter from the 1600's, were the perfect inspiration to fit in my bunny.
Van Schrieck's paintings juxtapose light and dark. A sinister snake might lurk in the gloomy foreground while a radiant bloom or a moment of light glows from the background. The New York Times published an article about a new book that explores his work. It's a really colorful read, and I highly recommend taking a look, if only to see some of his fascinating paintings.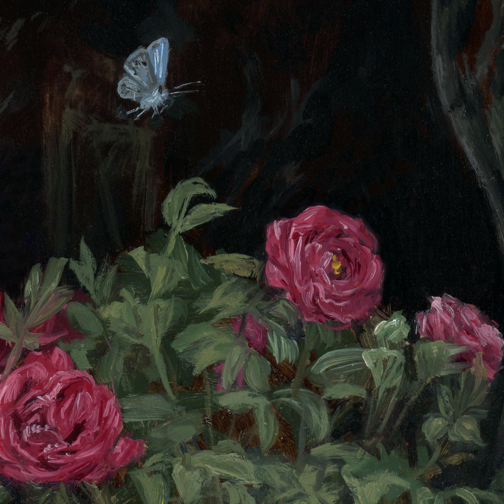 ---
Other available artwork