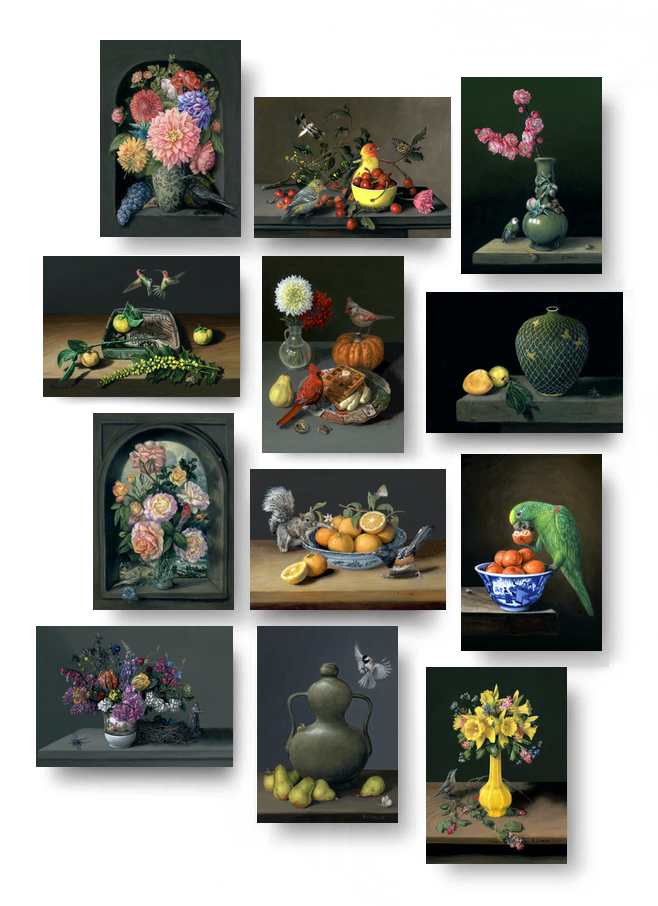 Flights of Fancy Greeding Card Set of 12 (The 12th image will be released on December 18th)
$48.00
Set includes images from each of the Flights of Fancy Monthly Miniature paintings
4″ x 6″
Blank Inside
Printed in the US on heavyweight 16pt sustainably sourced paper
Acid-free, with a smooth, satin finish
Each card comes with a white envelope
---
About the Paintings…
Flights of Fancy is a series of Monthly Miniature still life paintings. I have three themes that are present in each painting in this series.
First off, I chose fruits, vegetables and flowers that were in season during the month in which each one was painted, like in my previous series "In Season". If you look through the images, you'll find that all of the lush floral ones were created in the summer months and the ones with citrus fruits were made during the cool winter months.
The second theme was to include objects from the Seattle Art Museum, where I have worked as a mountmaker and preparator for the last 13 years. As a mountmaker, I made supports for objects in the collection to help keep them upright (or hung on the wall), but also as a means of earthquake mitigation. That means that pretty much every object in the collection of the museum has a mount. The title of preparator basically means hanging paintings, though I did this much less often.
And last but not least, each painting in the series has a feathered creature that I either find in my current setting here in the Pacific Northwest, or ones that I remember from my childhood.
For a large part of my adult life, these three themes reflect my passions for Art, the natural world, and a thoughtful and purposeful connection to that world.
I hope you enjoy the series! Go to my blog to learn more about each painting.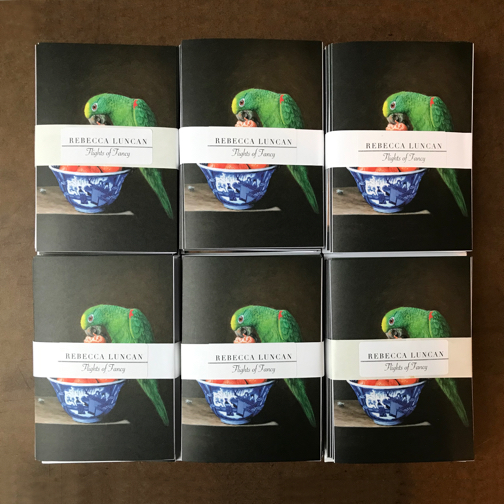 ---
You may also like…