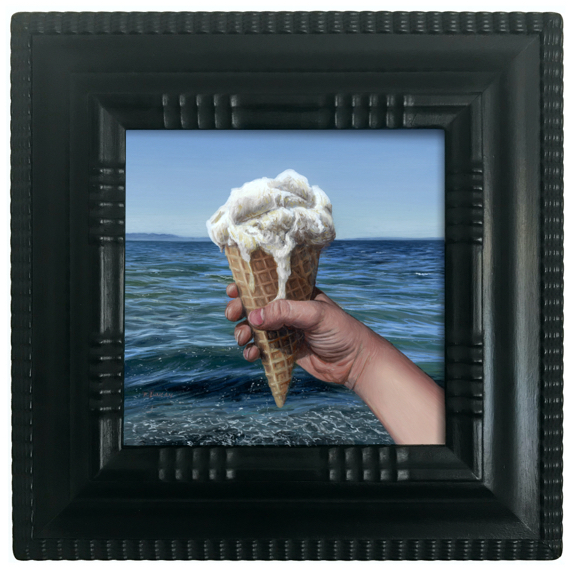 PNW Summer Day
$1300.00
oil on aluminum
5″ x 5″
8 3/8″ x 8 3/8″ framed size
Shipping included in the US and Canada. Reduced shipping everywhere else.
Professinally framed with hand-made Dutch ripple frame
---
about the painting…
Creativity comes at unexpected moments. As I played hide and seek in the backyard with my five year old son, I laid along the fence line, behind a row of daylilies. Gazing up at the sky, I was filled with the desire to paint that color. Almost all of the paintings I was working on had dark backgrounds but for this one, I made an exception. I had been planning on painting my son holding up his favorite "food" for a while and this was the perfect opportunity to capture the brightness of the summer sky. Isaac posed for me at Carkeek Park in Seattle, and the daytime version was born.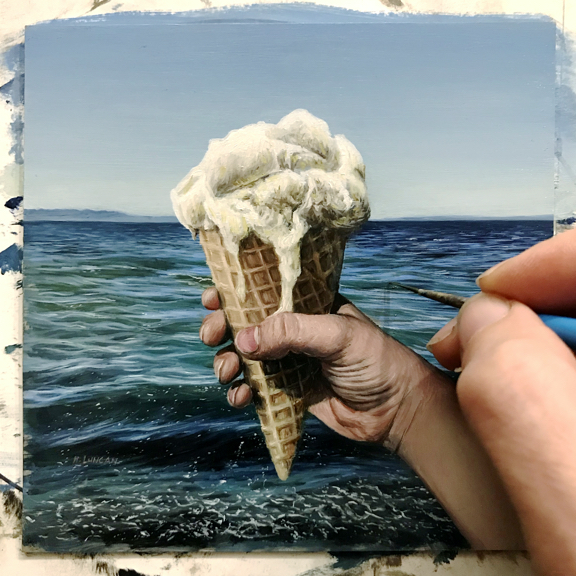 ---
Other available paintings