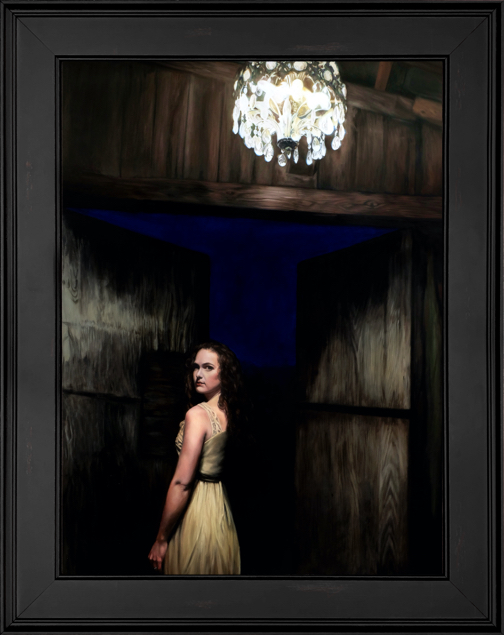 Silver Chandelier
$3,400.00
oil on aluminum
24″ x 18″
28.75″ x 22.75″ framed size
Shipping included in the US and Canada. Reduced shipping everywhere else.
Professinally framed with antiqued black, 2 1/2″ wide moulding.
---
About the Painting…
"Silver Chandelier" is part of a series I call, Vigil. These figurative paintings explore the tension between the figure and environment. The ongoing series features women who are caretakers in motherhood and on the farm.
The compositions for this series are designed to create create both an oposition and a harmony. I'm looking to find a strong and resilient yet delicate and intimate timeless grace.
I often think of myself as both a "city mouse" and a "country mouse". Having a direct connection with nature is a must for me, but I love the activity of the city. We have more contrasting needs than you find in simple children's books. Here you see the rustic wood of the barn and the deep blue country sky just outside, but you also find glamor and elegance. This is where I find the opposition, but the elements come together with suprising subtelty, as if they were meant to be together.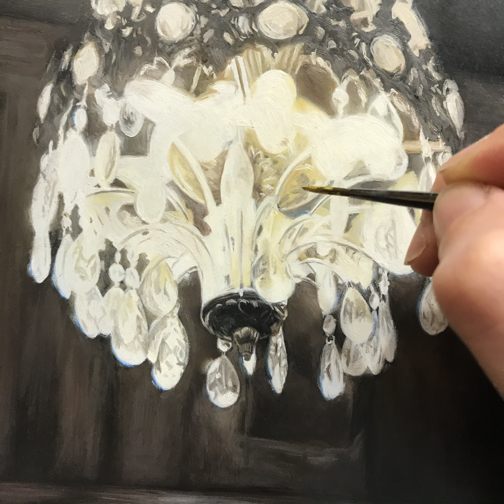 About my muse
This model for this painting is my sister in law who lives on a small farm in Arlington, WA. Here she poses in her barn just as night falls. I don't know if she always attends her animals in a gown, but the silver chandelier certainly sparkles overhead.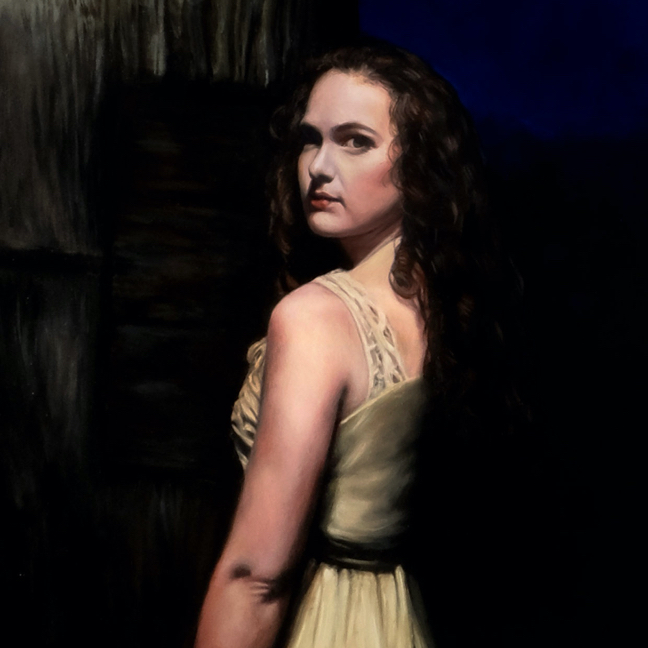 ---
Other available paintings