Most of my pet portrait commissions are made by referencing photos provided by my clients. I like to get a big range of images, not only to reference the painting, but also to get a sense of my subjects personality. Cats are notoriously difficult to photograph but getting the perfect images for a cat portrait painting is easier if you follow a few tips and have lots of patience. From these images, I pick the ones that inspire me the most and do a couple of mock-ups for the client to pick from. 
I have pulled some of the images from a recent commission of Lucy to help you get an idea of how to take photographs. Take a look at my tips below and if you have any questions about commissioning a portrait, feel free to contact me. 
1. Get on your cats level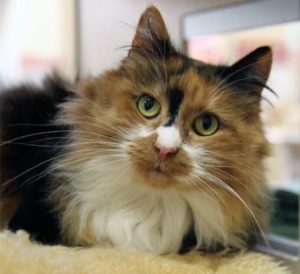 Photographing your cat from a their eye level tends to make the image feel more intimate and it shows your cat without distortion. Cat's do like to climb so you don't always have to get down on the ground to achieve this.
2.Natural Light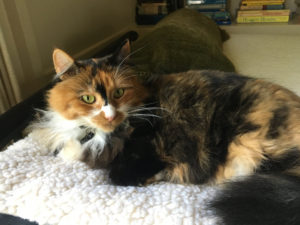 Natural light is ideal and its best if the day is slightly overcast. Cats are usually indoor creatures, but steering them towards a window will achieve the desired effect. Not only does natural overcast light help avoid harsh shadows, it gives me a more accurate representation of color for the fur and eyes. Try to pose them so that they get the light to twinkle in their eyes for a lifelike appearance.
3. Hi Resolution / Fill the Frame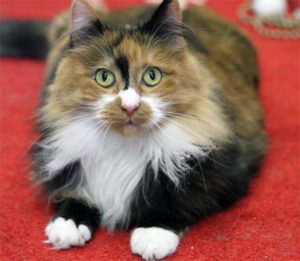 Hi resolution images are a must but if most of the picture is just background, I'm not going to get any detail (unless the landscape will be a part of the painting!). Never compress images before sending them and fill the frame with your cat as much as possible for the most detail. Getting the correct texture of your cats fur and the subtle color changes in the eyes is impossible if the image is blurry. Filling the frame with your cat gives me all of the details that are so fun to paint and to look at. Use the zoom feature on your camera to help you get close without attracting too much attention.
4. Take and send lots of images!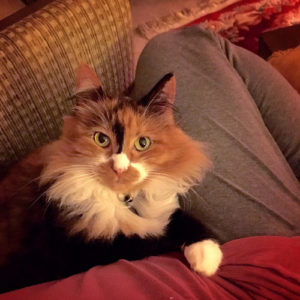 You can not send to many images for a cat portrait! Molly sent me dozens and it helped me get a sense of Lucy's personality and get a feel for all of her different expressions. It also gave me flexibility in designing the composition that we chose for the painting. The primary reference image that inspired my portrait of "Reclining Lucy" didn't fit any of the above suggestions. The client and I both loved how the pose and expression captured her so perfectly though. And since Molly sent me so many great images I was able to reference other images for accurate colors and fine details.
5. Help!
If you're having trouble, getting someone to distract them helps you focus on photographing. Toys and treats can also be useful to get them to go and look where you want.
What a Mock-up looks like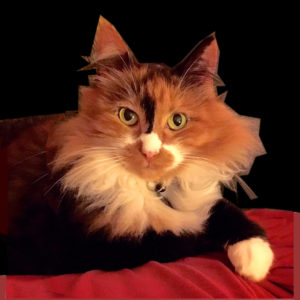 My mock-up's are constructed digitally and they help give a sense of what the painting will look like. This mock-up was submitted with the note that the color and fine details would be taken form another image (the one used to demonstrate "natural light" above).
For more information about commission, please visit the commissions page
From Molly:

We got the box today!  OMG, I absolutely love Lucy